What is 3 in 1 decoiler straightener feeder machine?
Share
Issue Time

Nov 21,2018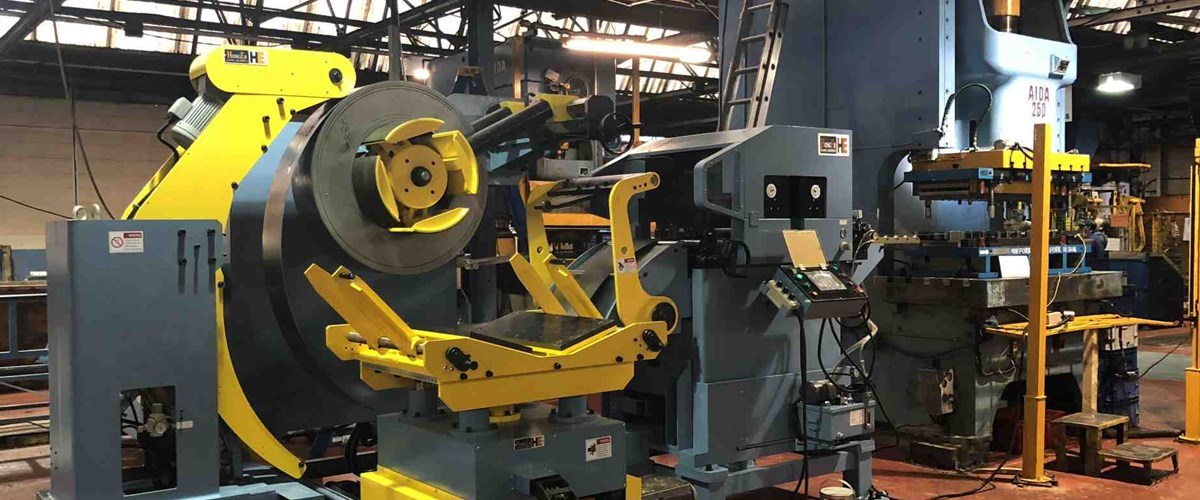 The
3 in 1 decoiler straightener feeder
is combined the uncoiler, straightener, and servo feeder machine.
It is used in metal coil handling industry and work with press or shearing machine.
With this coil servo feeder machine, it realizes the automation feeding, which can increase your capacity and raise your company profile.
Nowadays,
3 in 1 compact coil feeder
are replacing the single unwinder, leveler, servo feeder machine day by day.
Advantages:
1, Suitable for heavy metal coil sheet;
2, Suitable for high strength yield steel coil sheet;
3, Save work space and labor cost;
4, Increase capacity;
5, Easily operating with electrical control system;
6, High precision feeding with +/-0.1mm.
Features:
1, Pressing arm presses the coil sheet;
2, Coil car load the metal coil;
3, Decoiler mandrel is hydraulic expansion;
4, The limited arm is pneumatic;
5, Inlet feeding arm helps to clamp the strip and feeding it into straightener smoothly;
6, Straightener rollers are electroplated with chrome and with hardness HRC +/-60;
7, Adjust the straightener rollers with worm and gear or by electric;
8, Oiling machine is optional for cooling the mold;
9, Hydraulic shearing is optional for coil sheet blanking line;
10, Auxiliary rollers are available according to the specification of metal sheet;
11, Straightener rollers will be wrapped up with rubber if the material is soft as aluminum or copper and with high requirements of surface;
12, The feeding pitch rollers are frosted so as to clamp the strip when feeding.
Application:
It suits for many kinds of metal material like aluminum sheet, stainless steel sheet, carbon steel, cold rolled steel coil, copper, alloy steel sheet, ect. The thickness of metal coil sheet is range from 0.3mm-12mm.
It is widely used in automotive (automobile) stamping industry, construction industry, furniture industry, energy, aerospace, etc.
For more information, please contact: sophie@he-machine.com