Do You Know How the Car License Plates Manufactured?
Share
Issue Time

Jun 14,2019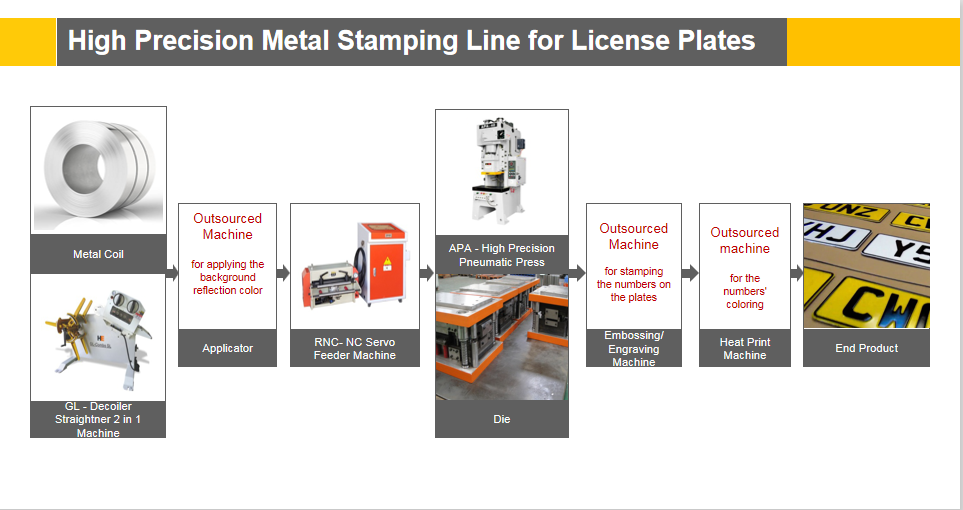 How To Make Car License Plate With Metal Stamping Machines?
Because of the developing of the car industry and the growing of the demands for the cars, the car license plates pruduction is rising accordingly.
B
ut seldom pepole know how the car license plate manufactured. Now, we would like to show you the process to help you know well.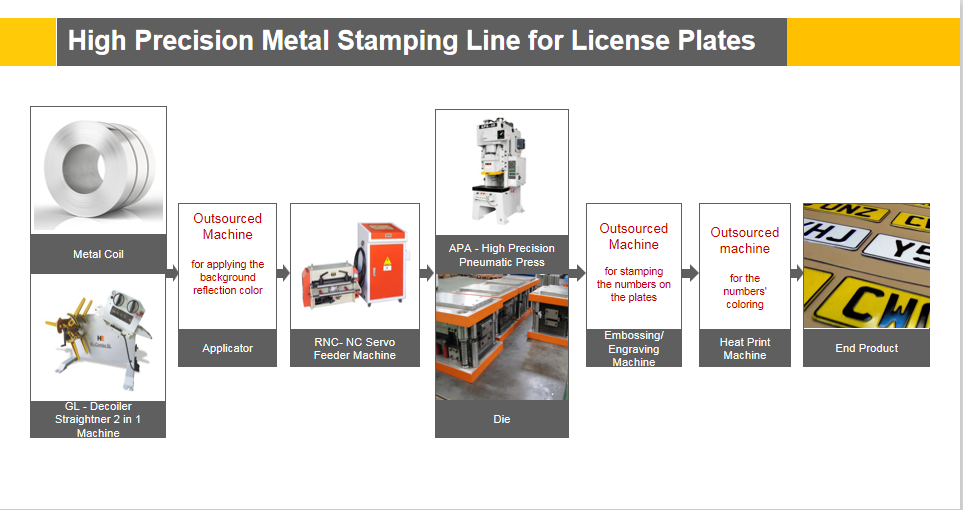 Step 1:
We need to decoil the metal material. Then straighten it. In this process, we use the "decoiler straightener 2 in 1" machine from HONGER Machine.
Step 2: We will apply a preprinted sheet to the metal sheet. This preprinted sheet has the main color of the plate. It also has reflective material in the coating on the sheet. In this process, we use a "lamination machine". Step 3: The covered coil sheet is fed into press machine, which is mounted with dies. Then we get a covered metal blank that has the required outline shape. In this process, a feeder, press machine and a pair of dies from HONGER Machine are used. Step 4: We stamp the metal blank to create the raised characters, and the characters are colored with ink. In this process, an engraving machine and a heat pressing machine are used, as well as the heat printing films. After these 4 steps, a car license plate is finished. The reflective sheeting makes license plates easier for law enforcement officials to read by the light of headlights or flashlights, and it is more effective as a safety device on the highway.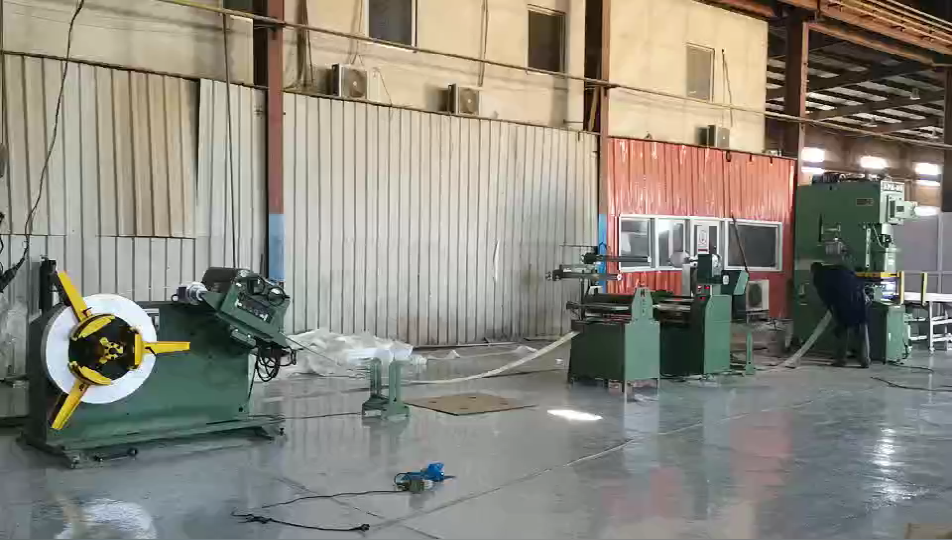 We HongEr installed many
car license plate stamping lines, and the following video showing the machines working in our customer's factory in Sudan.