Straightener Details of 3 in 1 Automatic Feeder with Back Up Roller
Share
Issue Time

Oct 26,2018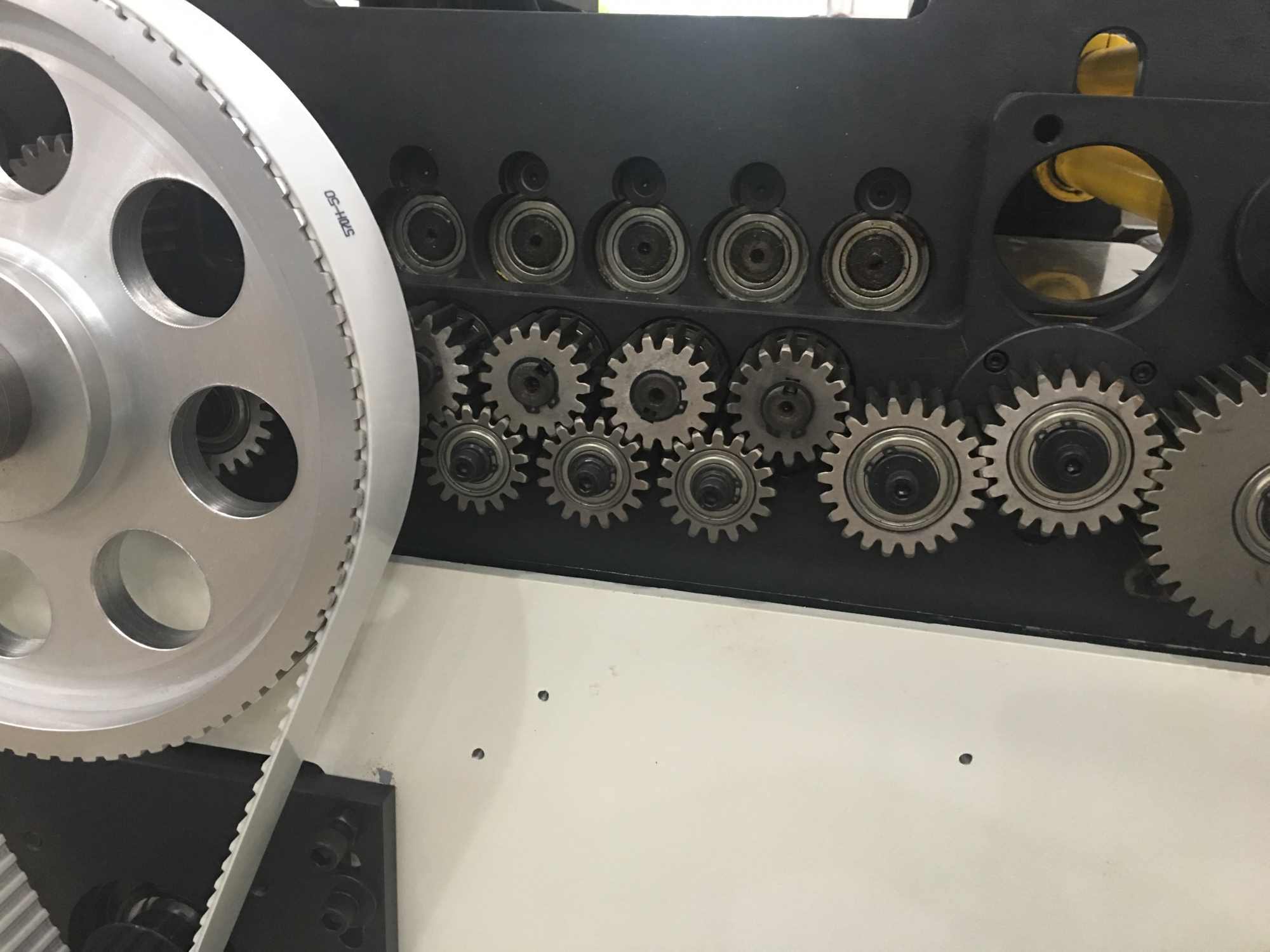 Details:
1, B
ack up roller:
To Considerate about the long lifetime of straightener rollers, we add back up rollers to prevent it from deformation. We can image that if the metal coil strip is thicker and more wide with high yield strength, it may make the straightener rollers to be out of shape after a long time working. But if add this back up roller, we can prevent it. Meanwhile, it increases the straightening performance.
2, Pitch roller: In order to clamp the metal coil strip and make high precision of feeding, we make the pitch roller frosted.
3, Straightener roller: The material is bearing steel. After cutting, heat treatment, lathing, grinding, and chrome electroplating, the hardness of straightener roller is getting HRC60+/-2, which can make high performance of straightening, even the metal steel sheet coil is high strength. Meanwhile, we pay much attention on the concentricity of rollers, make sure the accuracy in 0.01mm.
4, Straightener roller with rubber wrapped: If the surface of sheet coil has high requirement, we will wrapping the the straightener up rollers with rubber, so as to protect the material surface. Especially for the soft metal strip like aluminum, copper, etc.
5, Gear: Compared with other suppliers, our gear is grinding, which can increase the accuracy.