2 Sets Of GLK-400D Double Head Decoiler Straightener Feeder Machine Assembly
Share
Issue Time

Mar 11,2019
Summary
Double head decoiler straightener feeder machine for metal stamping line with mechanical press machine. It is for 3000KG weight of metal coil for each head of decoiler mandrel. And automatic feeding for 400mm width metal coil sheet. This machine is combined decoiler, straightener, feeder to save work space and make all machines synchronous with press machine.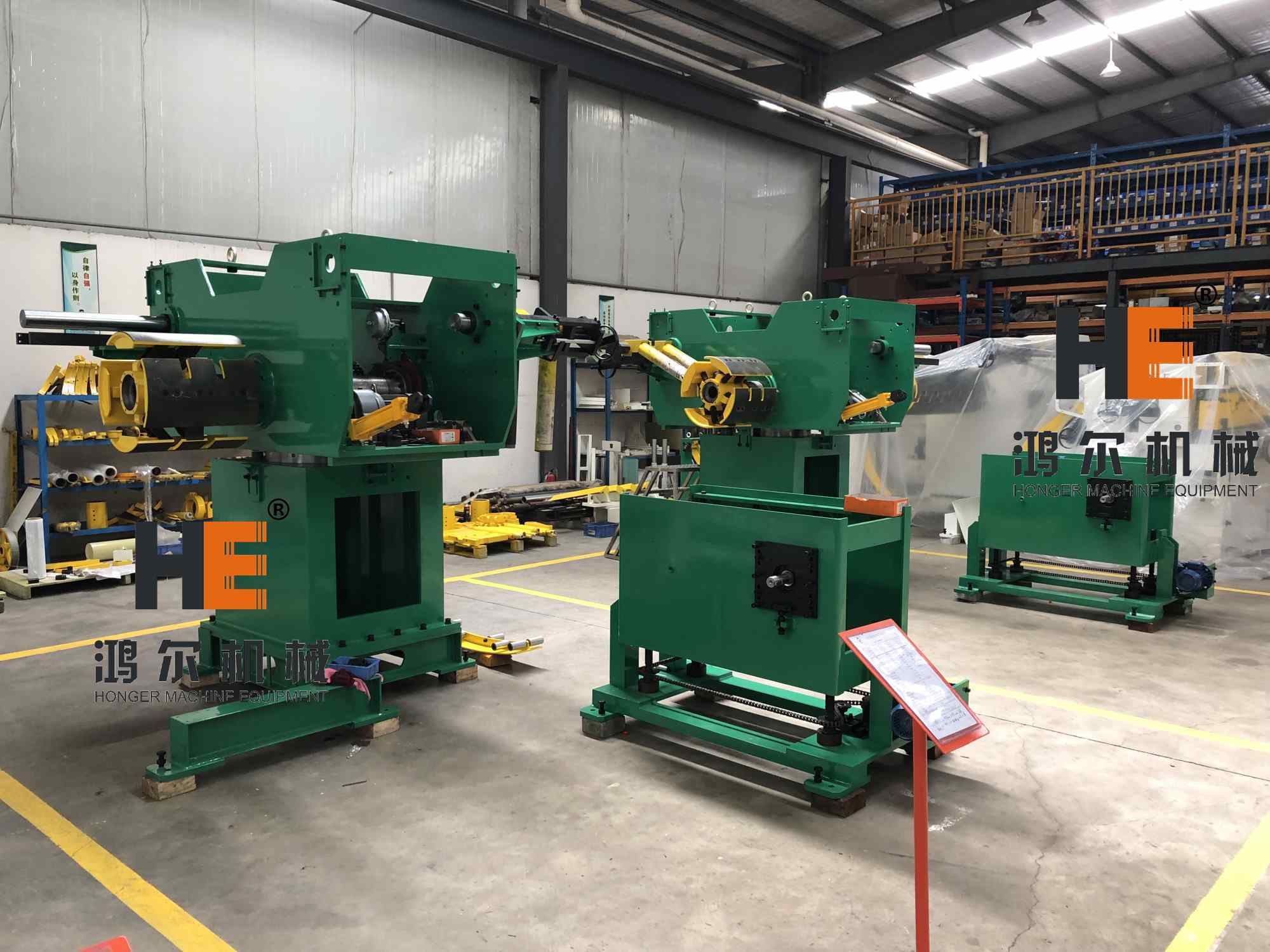 2 Sets Of GLK-400D Double Head Decoiler Straightener Feeder Machine Assembly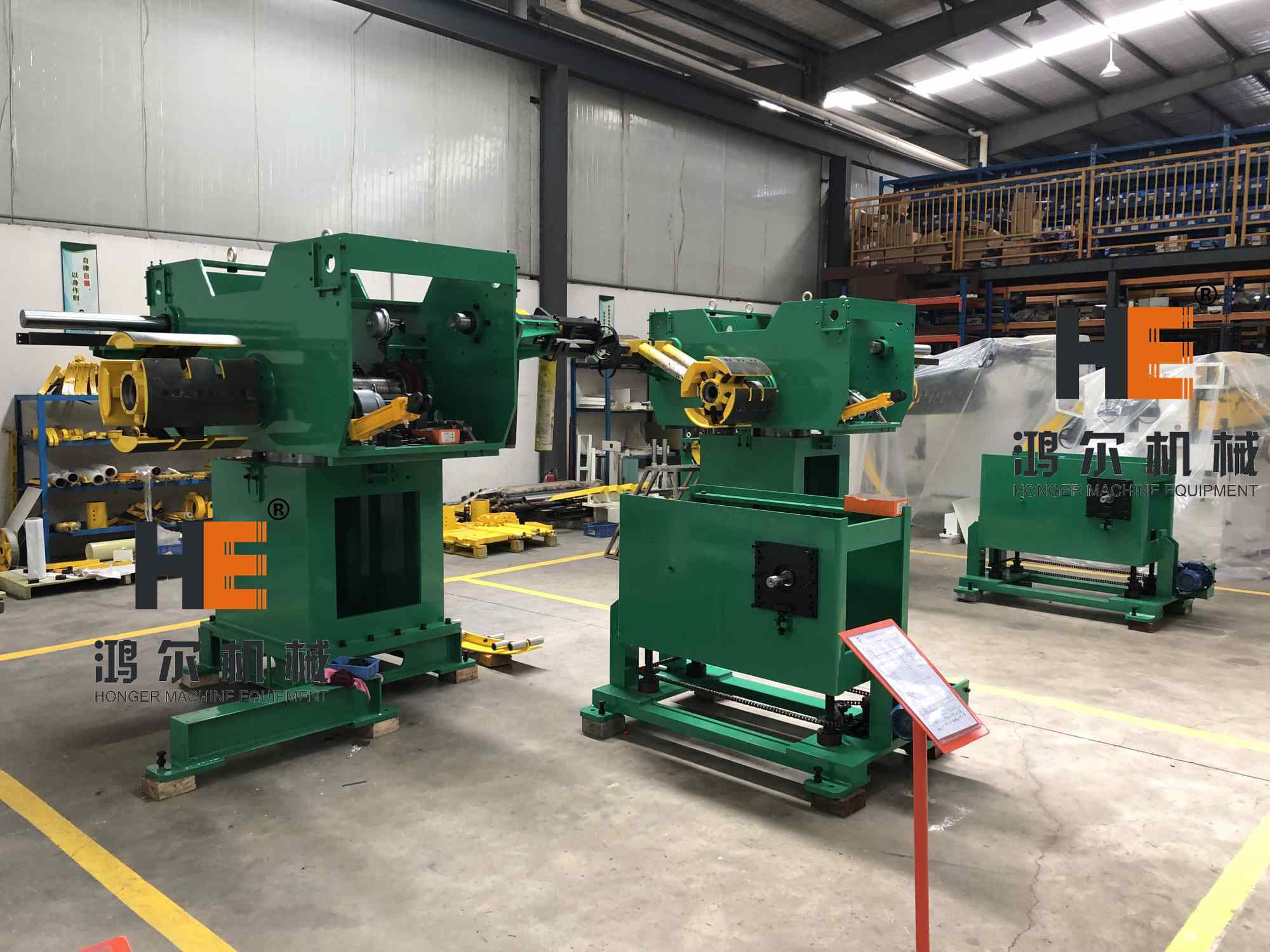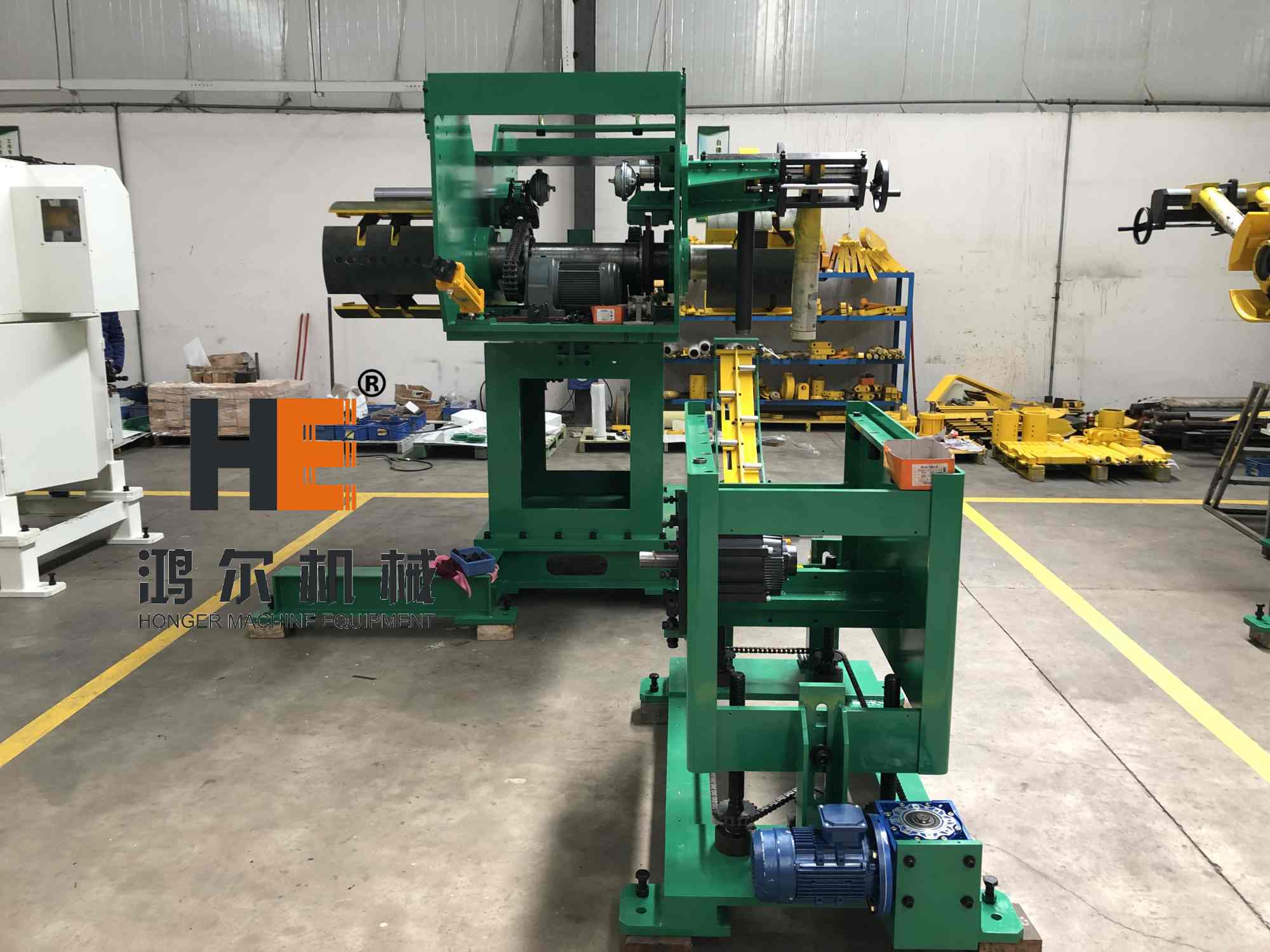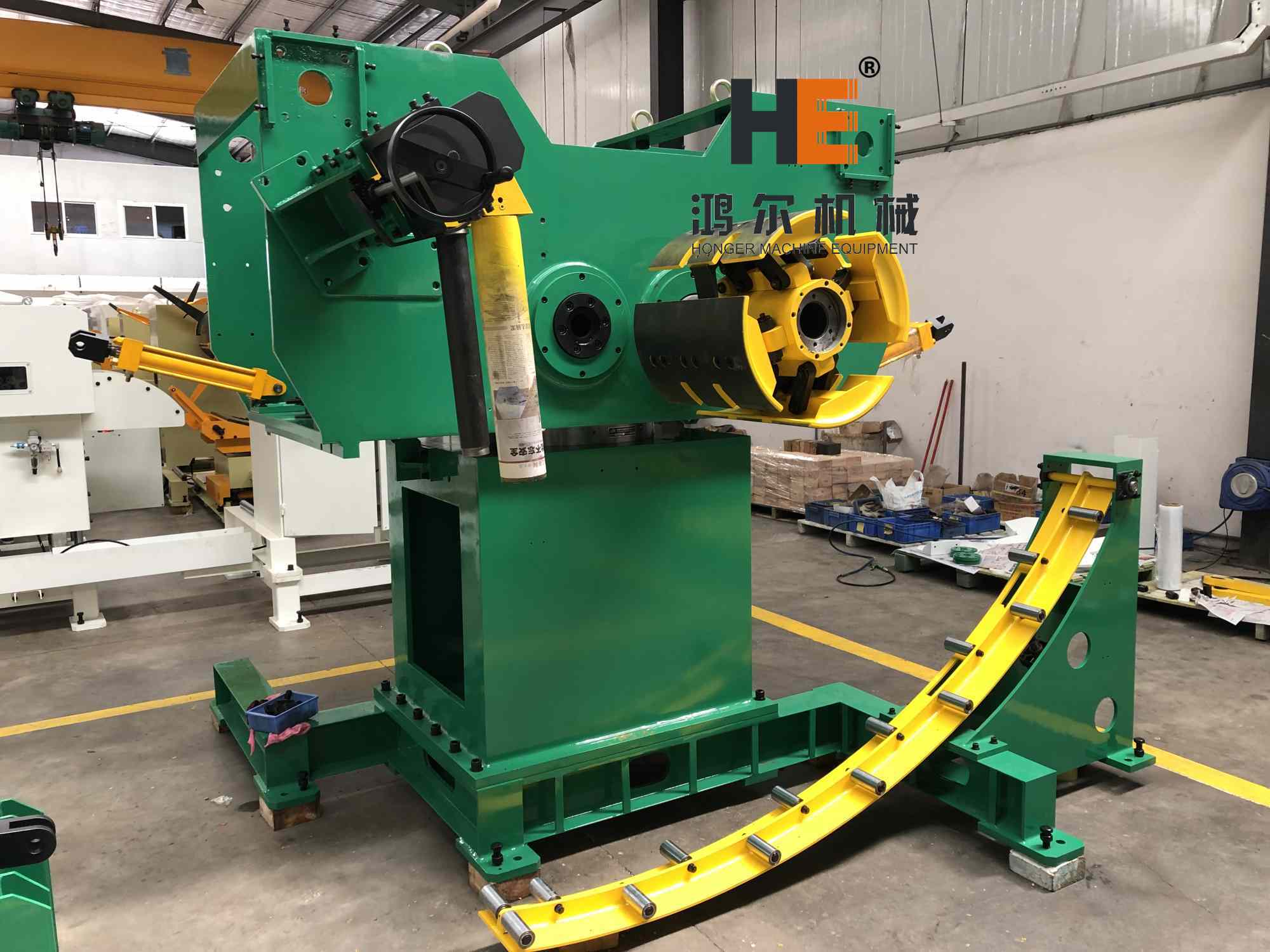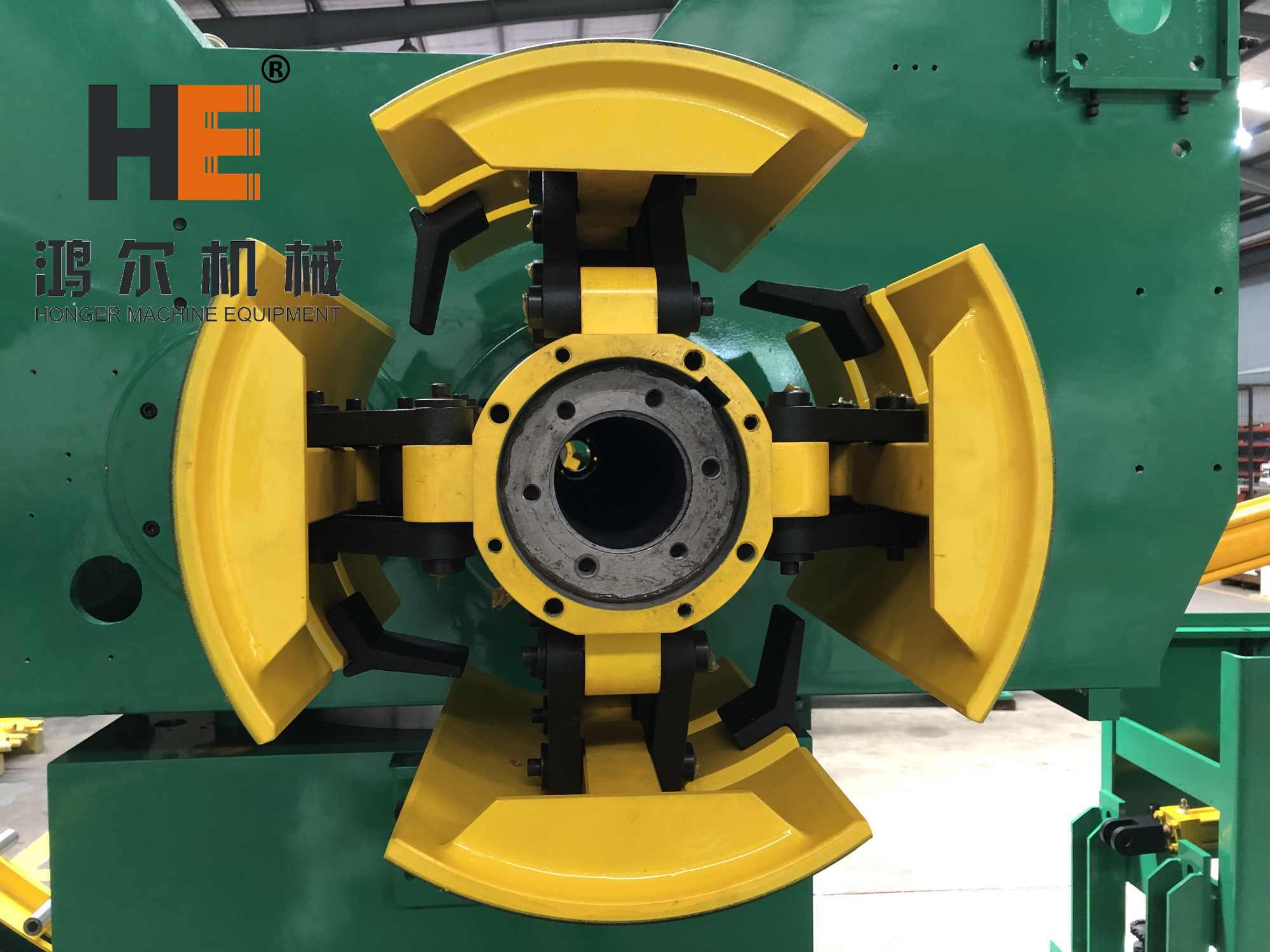 What is this GLK-400D coil feeder machine?
3 in 1 decoiler straightener feeder machine is our top related equipment for metal coil handling.
This double head uncoiler coil feeder is customized as customer's requirement. It saves loading time of metal coils.
This 3 in 1 coil feeder works for 400mm width metal coil sheet with max 6.0mm thickness. It will be assembled pressing arm and hydraulic expansion mandrel. The straightener and feeder section will be controlled by servo motor for high precision feeding.
The feeding height can be adjusted +/-100mm. It can be customized as electric controlled.
HongEr welcome all of you to send us customize orders. We will design the machine according to your technical details.
More details, please contact: sophie@he-machine.com