Customized 3 In 1 Compact Coil Feeder Assembly For Our Old Customer In UK
Share
Issue Time

Apr 22,2019
Summary
3 in 1 decoiler straightener feeder machine for 600mm width coil sheet with customized structure. This GLK4-600 compact coil feeder will be delivered to UK for metal stamping in automobile manufacturer.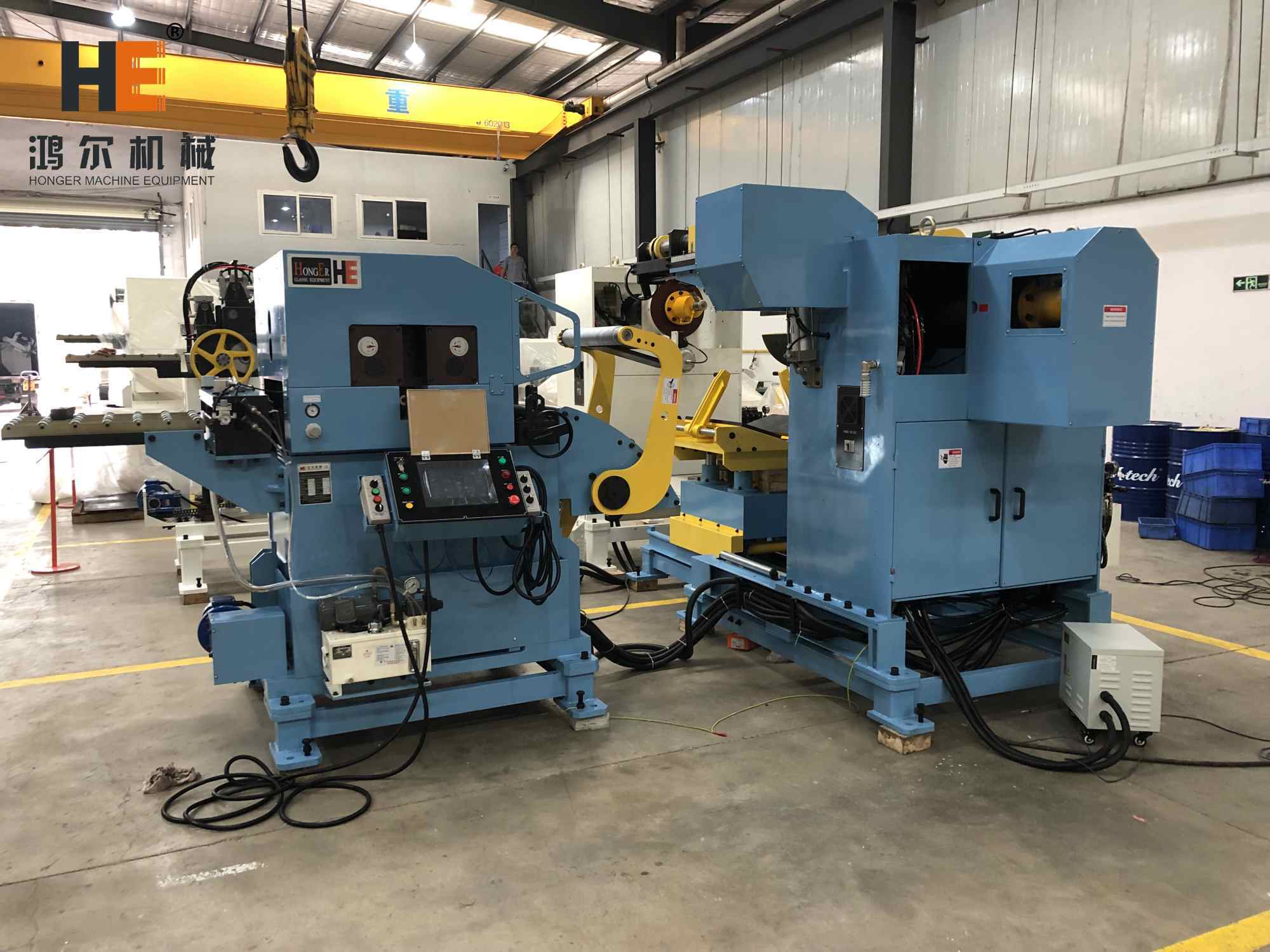 Customized 3 In 1 Compact Coil Feeder Assembly For Our Old Customer In UK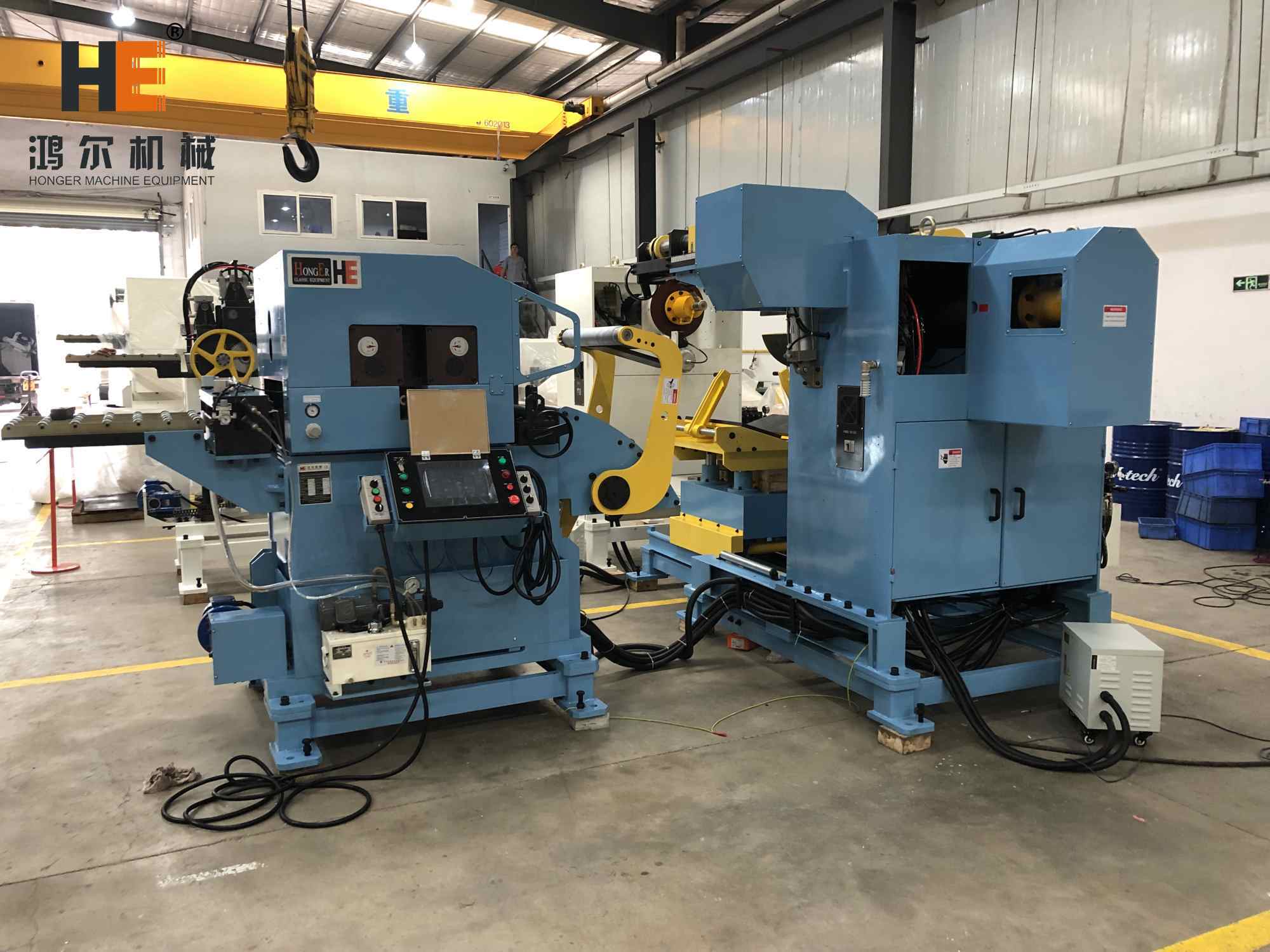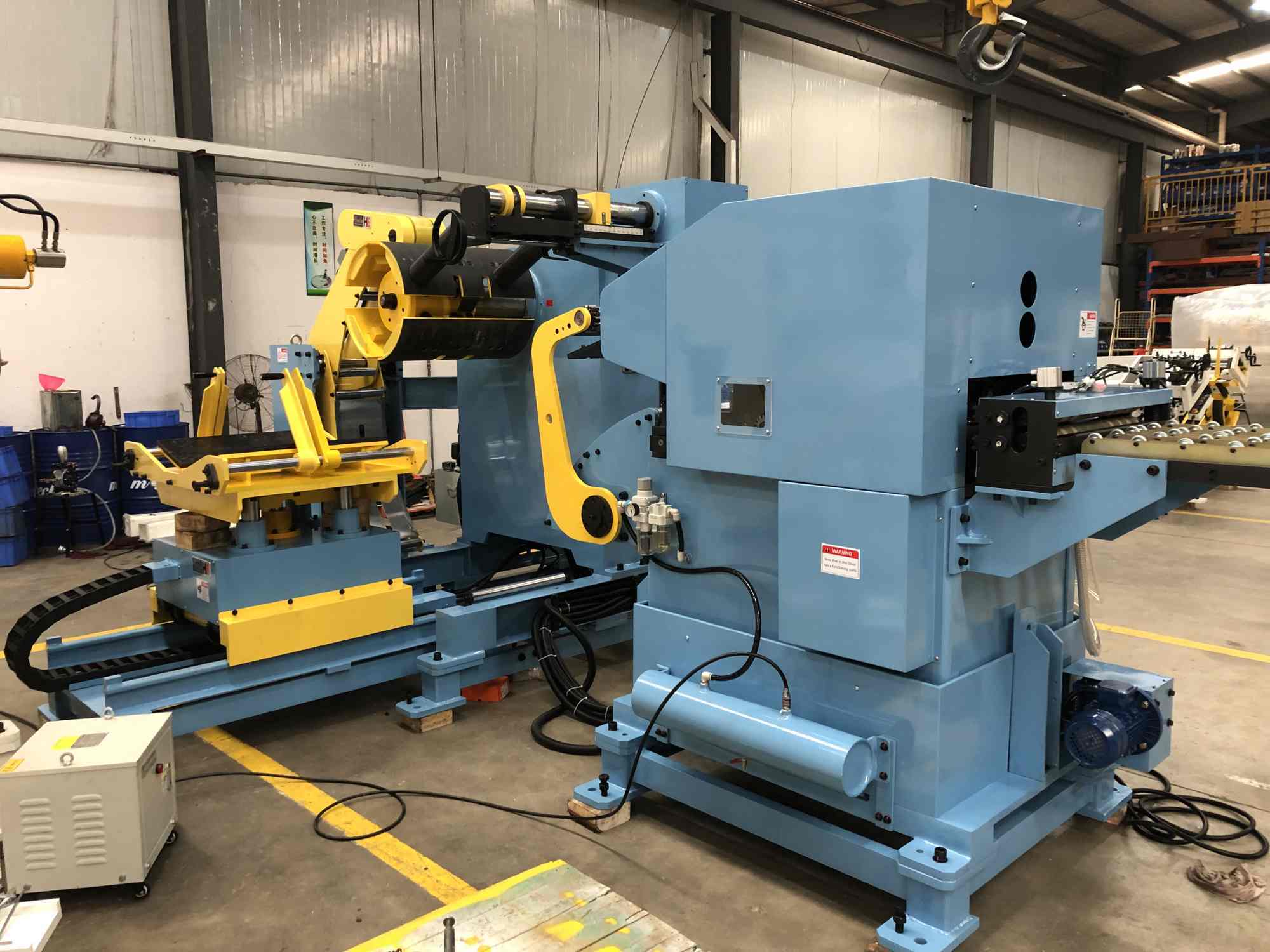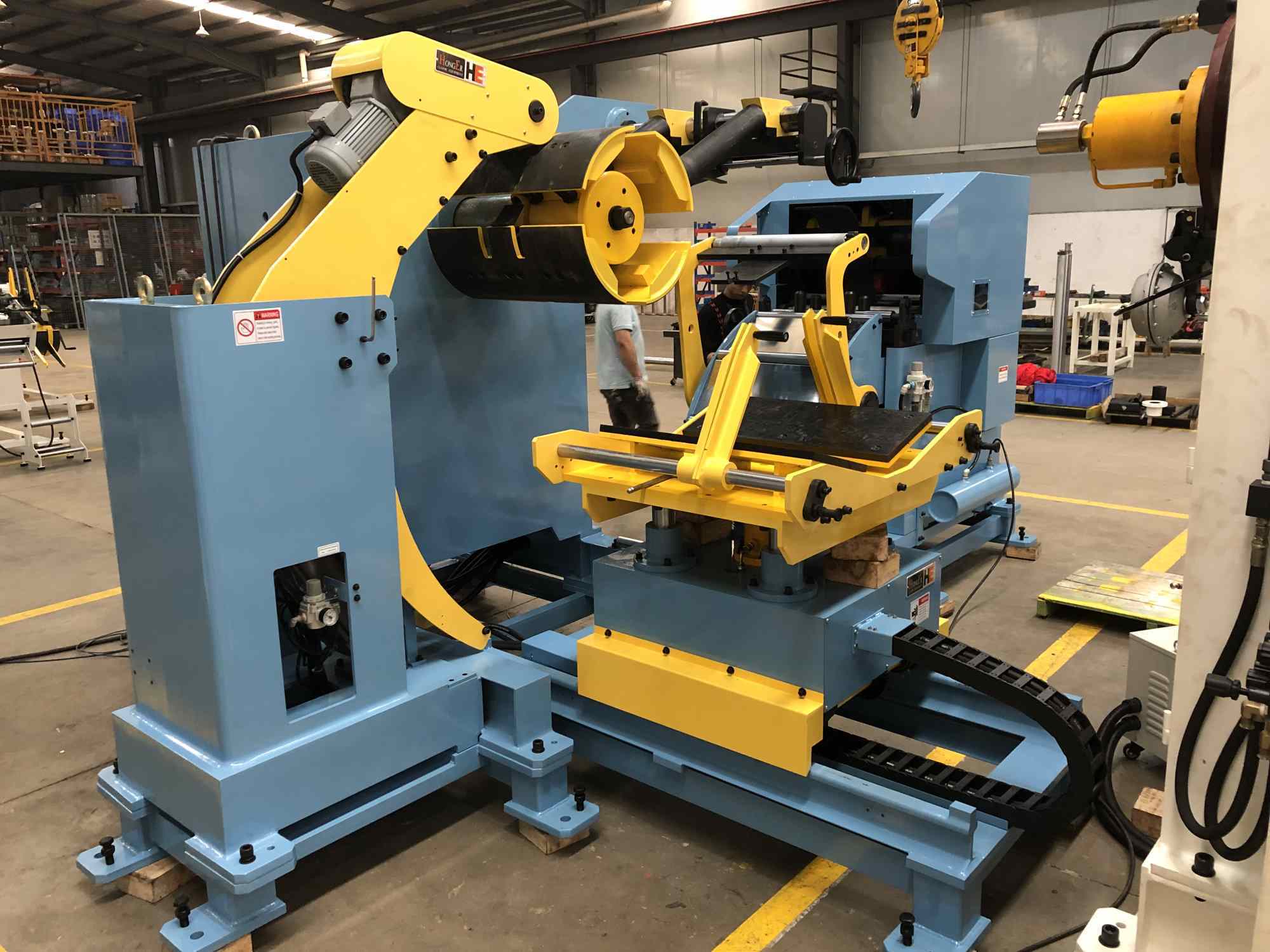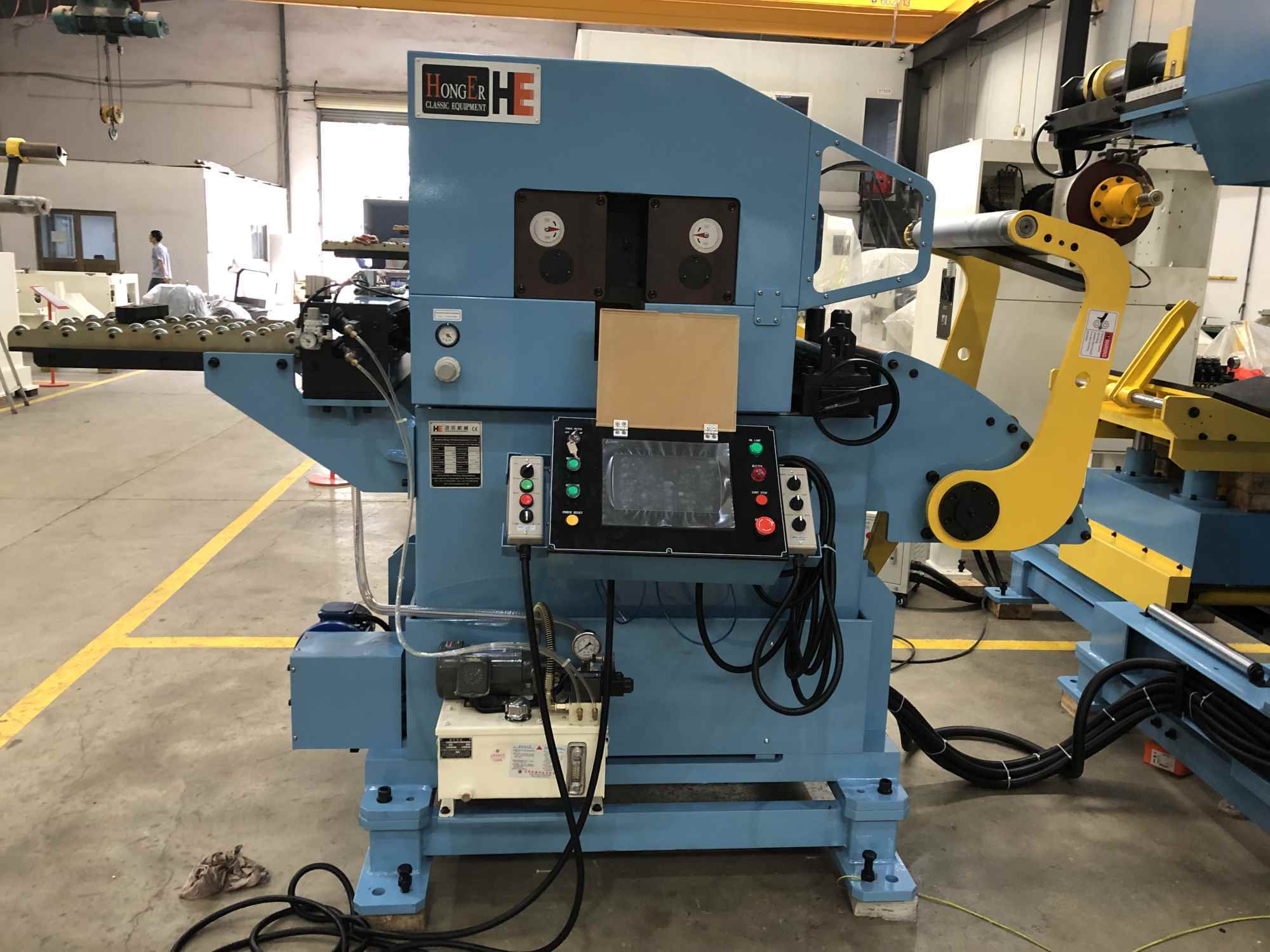 GLK4-600(0.6-6.0mm) decoiler straightener feeder
This 3 in 1 coil feeder machine is customized according to customer's requirement. So the structure is a little bit different in order to compact the work space.
To build a automation feeding line for automotive stamping, if the material thickness is in range of 0.6-6.0mm, this type of compact coil feeder will be suitable to equip with press machine.
Function & Feature
The function of this machine is uncoiling straightening and feeding the metal coil automatically.
The uncoiler part is drove by motor and stop by disc brake and inverter. To load large tonnage of metal coil sheet, the coil car is necessary. Meanwhile, there is a support arm to support the mandrel. The mandrel is hydraulic expansion which is for standard inner diameter of coil(450-530mm). While, we could customize the mandrel if it is non-standard inner diameter of coil sheet. To help rotate the mandrel, the pressing arm is with power. Also there is coil keeper to location the metal coil. For this machine, the adjustment of coil keeper is by wheel. Electrical adjustment can be customized.
The straightener and feeder part is drove by servo motor with high precision feeding pinch. The straightener and feeder rollers are all with heat treatment and electroplated with chrome to achieve hardness 60-62°. All rollers will do 100% inspection of concentricity. The adjustment of straightener roller is by worm and gear. But electrical adjustment is acceptable. For high precision straightening performance, we could add back up roller for straightener part.
Optional Device
The optional device of this uncoiler straightener feeder machine is lubrication device and hydraulic shearing.
The lubrication device could help to protect pressing tool.
The hydraulic shearing will help to cut the head of metal coil sheet.