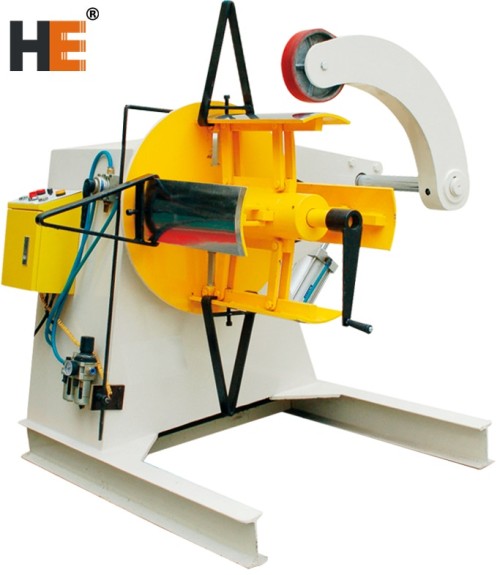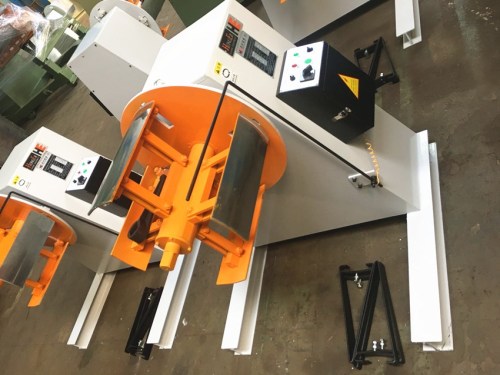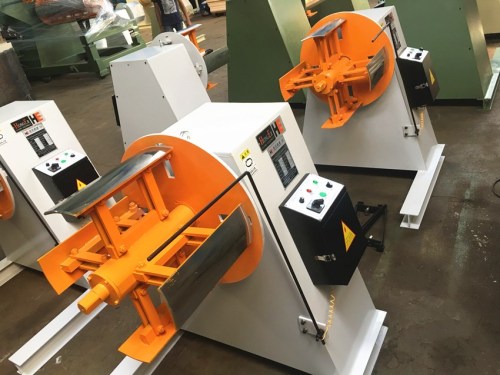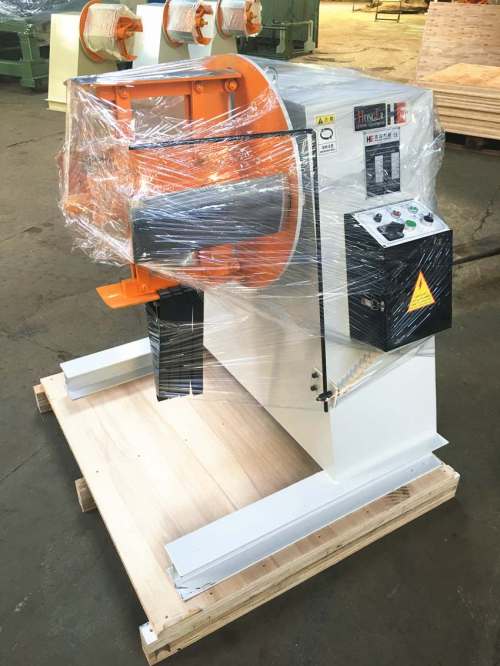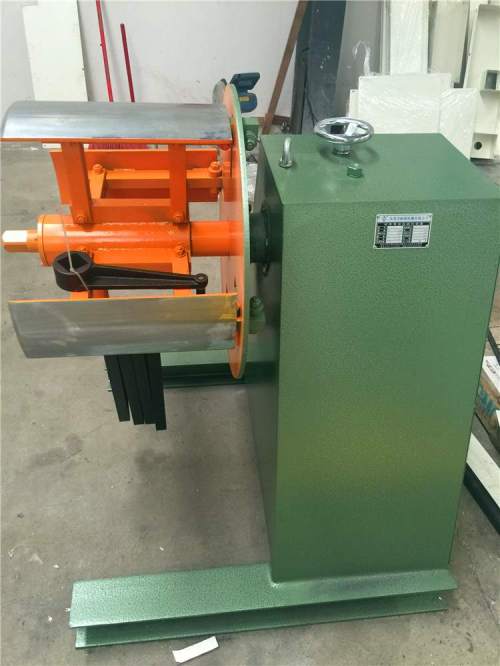 MT decoiler machine for metal coil steel sheet
Item specifics
Function

decoiling metal sheet
Feature

for coil handling work
Name

uncoiler machine
Compact

straightener and servo feeder
Usage

metal stamping line
attribute

customized with coil car, pressing arm
Description
MT decoiler machine for metal coil steel sheet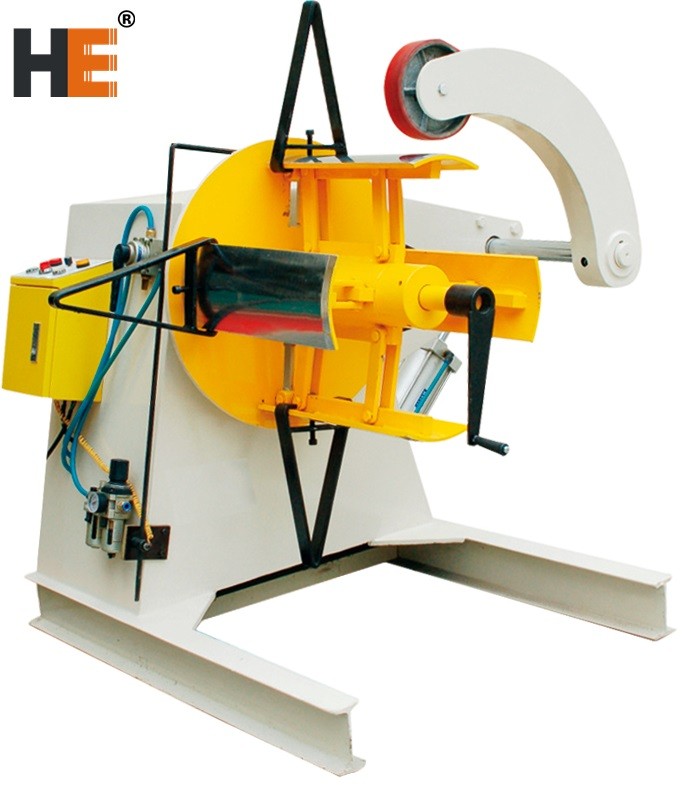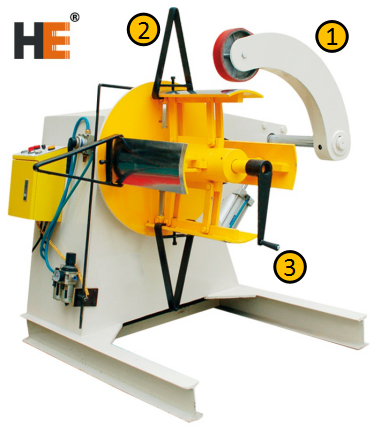 MT decoiler machine for sheet metal strip
1, Customized pressing arm when thickness up to 2mm; It is with pneumatic power.
2, "A" Type coiler keeper which can fix the coil sheet.
3, Manual expansion way. When the material weight above 3 Tons, we suggest to use hydraulic expansion. And inverter will be assembled to make speed stable and protect the motor.
Tips: Coil car is optional. Often we suggest to choose coil car when sheet metal steel coil weight above 5 tons.
Model

MT-200

MT-300

MT-400

MT-500

MT-600

Coil width(mm)

200

300

400

500

600

Coil thickness(mm)

0.35-1.6

Coil inner diameter

450-530mm

Coil out diameter

1200mm

Coil weight(kg)

500

800

1000

1500

2000

Motor(HP)

1

1

1.5

1.5

2

Mandrel expansion

Manual or Hydraulic
MT decoiler machine is decoiling for sheet metal coil in a coil handling line. It suits for metal sheet like aluminum, carbon steel, stainless steel, galvanized steel, copper, etc. It often compacts with straightener and automatic feeder machine for press.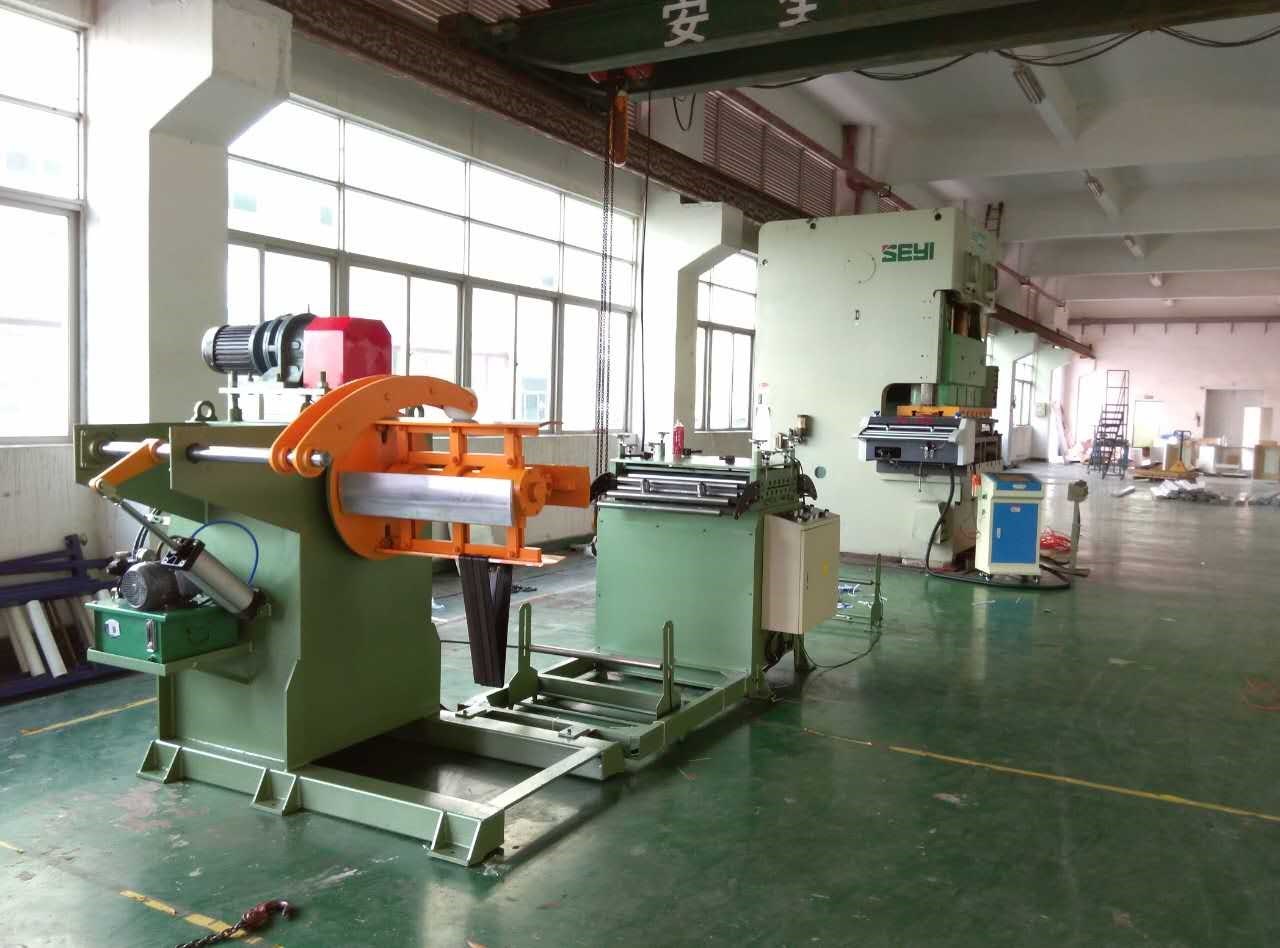 MT decoiler with pressing arm
+straightener machine
+ servo feeder
exported to Indonesia
Compact SEYI press
Metal stamping solution suggestion:
Decoiler & Straightener + NC servo feeder + Press
MT-1300
for 1300mm width sheet metal coil
with pressing arm
exported to UK
for metal stamping
Metal stamping solution suggestion:
Decoiler + NC servo feeder + Press