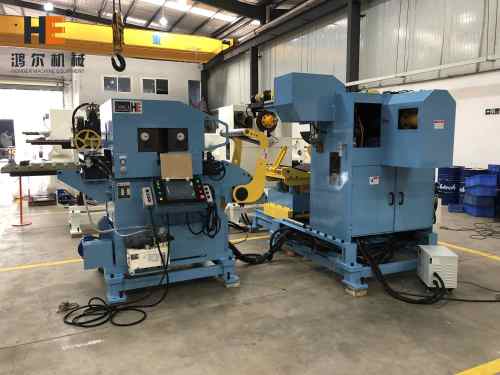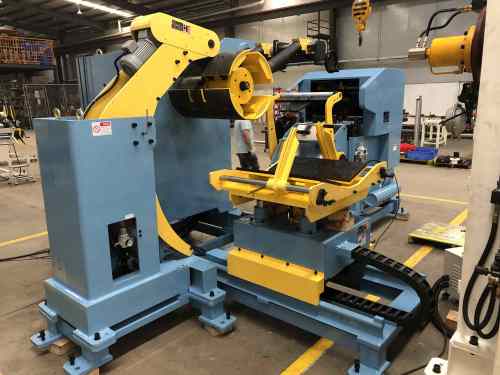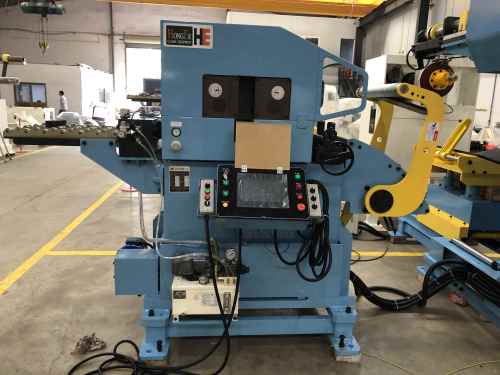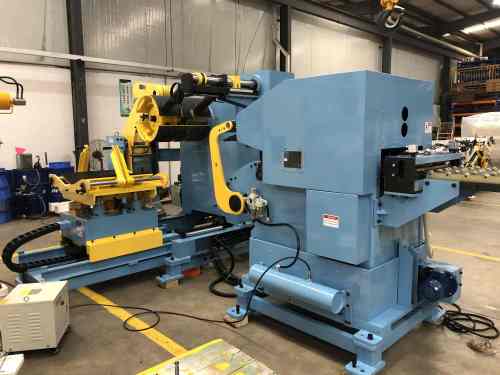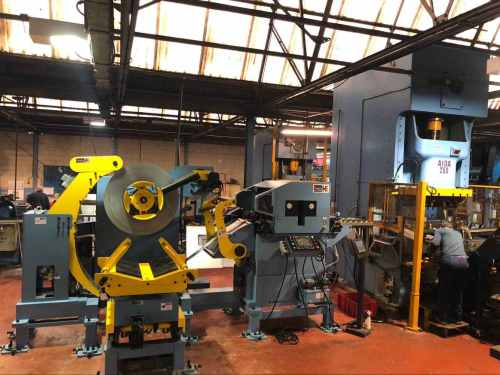 Customized Servo Coil Feeder With Decoiler Straightener Feeder Combo For Automation Feeding
Item specifics
Function

unwinding straightening feeding automatically
Feature

with coil car loading metal sheet
Name

decoiler straightener auto feeding
Compact

mechanical pressing machine
Usage

auto metal parts stamping
attribute

3 in 1 servo feeder machine
Description
Customized Servo Coil Feeder With Decoiler Straightener Feeder Combo For Automation Feeding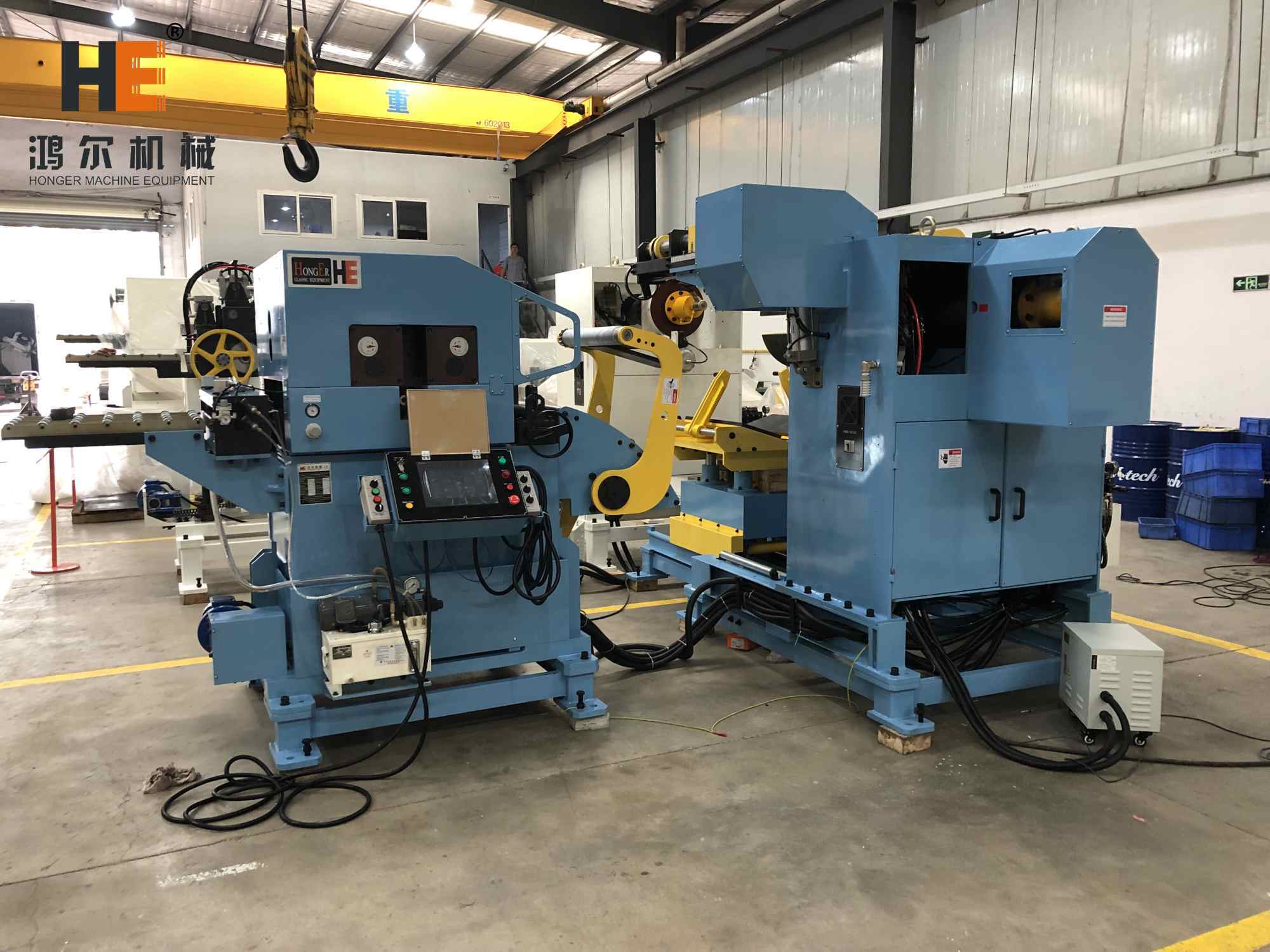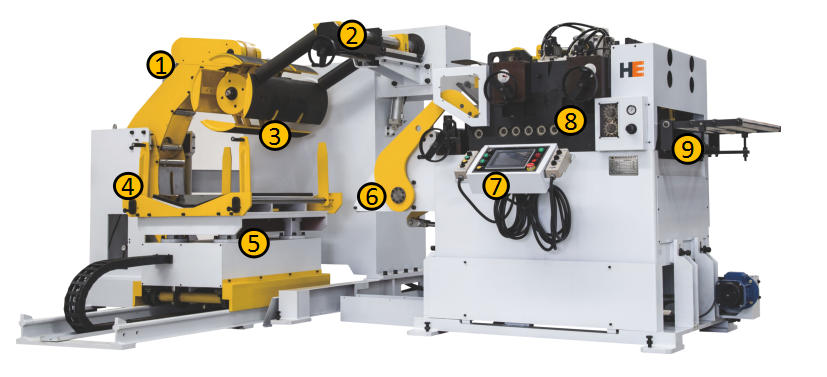 1, Pressing arm: with pneumatic power. Especially the PU pressing roller is with motor drive.
2, Limited arm: by hand wheel control.
3, Decoiler mandrel: hydraulic expansion.
4, Supporting arm: support the metal steel sheet coil, so as to protect the uncoiler mandrel.
5, Coil car: rubber cushion for non-slip when loading the metal coil.
6, Inlet feeding arm: clamp the metal strip and feeding it into straightener (leveler) smoothly.
7, Control display screen: operate the coil feeder machine with electrical control.
8, Straightener: straightener rollers are adjusted by worm and gear.
9, Outlet: outlet for strip feeding out.
Model

GLK4-600

Material

Hot Rolled Steel, Cold Rolled Steel, Galvanized Steel, Painted Steel, Stainless Steel, Copper, Aluminum etc.

Coil width(mm)

70-600mm

Coil thickness

0.6-6.0mm

Coil weight

5000kg

Coil I.D.(mm)

480-520mm

Coil O.D.(mm)

1500mm

Max. speed

16-24 m/min

Feeding accuracy

+/- 0.15 mm

Straightener rollers

4 rollers on top

3 rollers on bottom

Power

380V 60HZ

Expansion

Hydraulic

Pressing arm

Servo motor

AC7.5

Uncoiler motor

AC2.2
This GLK4 coil feeder machine is combo decoiler straightener and feeder. It is uncoiling straightening and feeding synchronized to equip with mechanical press machine for automation feeding in press room.
It is suitable for metal coil sheet in range of 600mm width with 0.6mm-6.0mm thickness. If the thickness is over 6.0mm, there is another type GLK5 3 in 1 coil feeder for your choice.
The decoiler is drove by motor and assembly with disc brake and frequency inverter to stop. When the decoiler rotating, there is inertia. So the decoiler equipped with frequency inverter to control the inertia and with disc brake to stop.
This machine is full-automation feeding only need to cut the tape of coil when start working. There is a inlet arm will help to put coil head into straightener section.
Also we could compose the hydraulic shearing to cut the coil head if needed.
The feeding height of this machine could be adjust with +/- 100mm range. The adjustment method is worm and gear or electrical control.
To suit for the work space of customer, we change the structure of this machine. The straightener and feeder part is in negative direction. But it is not effect the usage and function.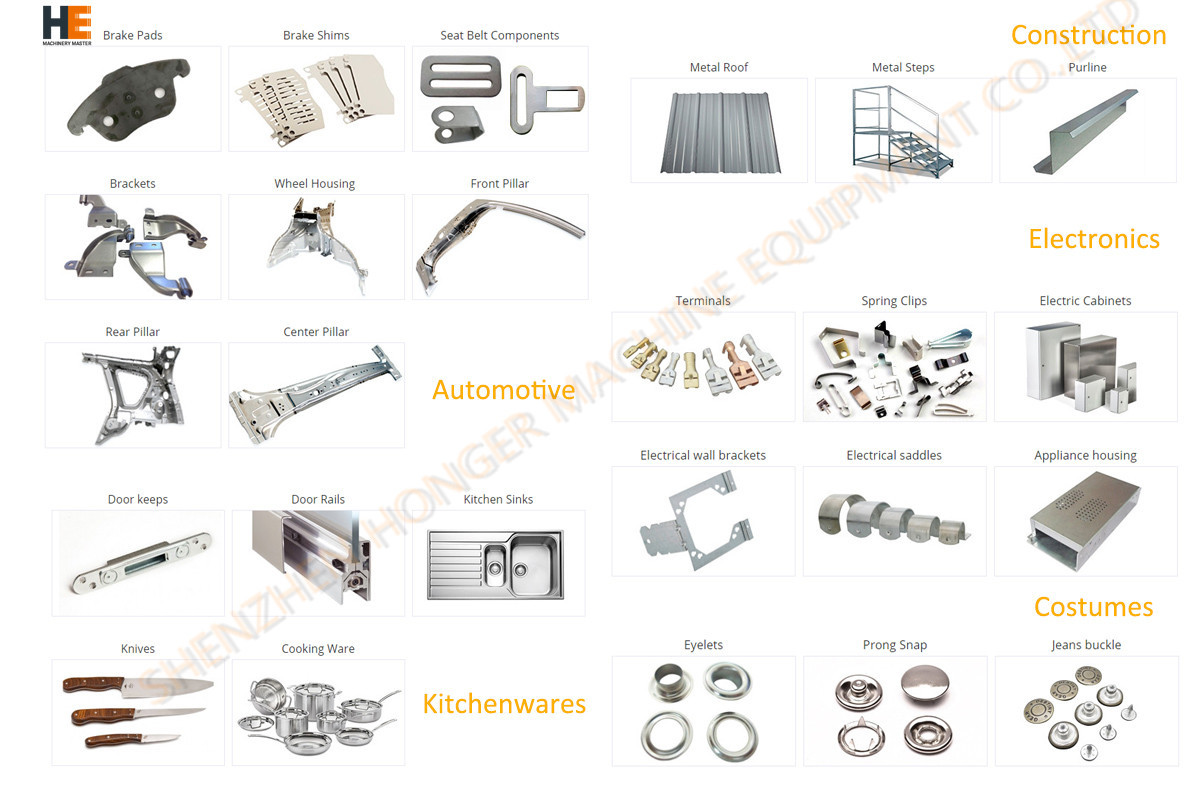 GLK4 unit servo coil feeder
GLK4 3 in 1 coil feeder machine is combined with decoiler, straightener, feeder for automation feeding in metal stamping line.
It is popular in electric appliance, construction, furniture industry, automotive stamping.
This 3 in 1 servo coil feeder machine can be equipped with power press or hydraulic shearing for blanking.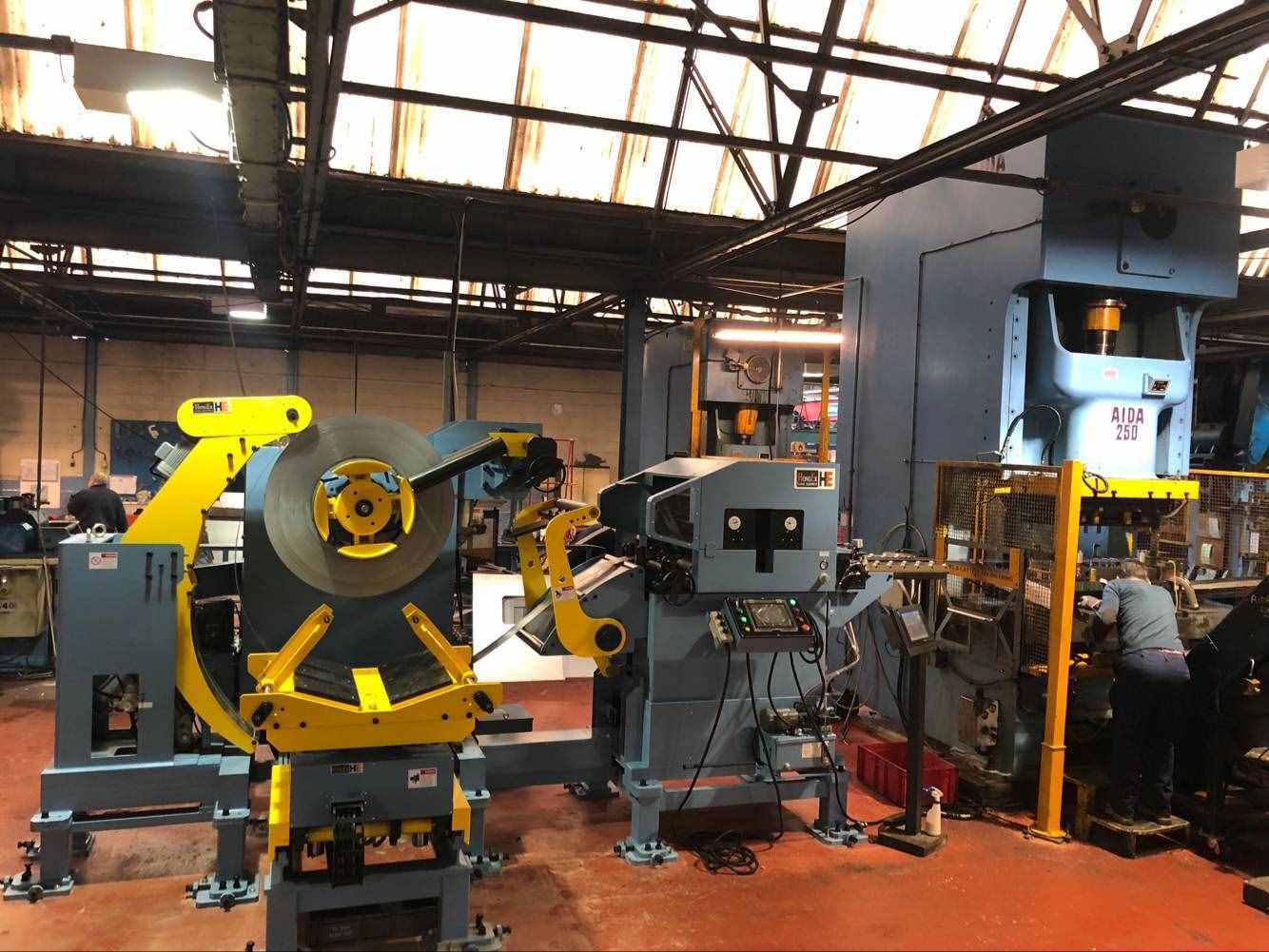 GLK4
GLK4-600
uncoiler, straightener, feeder
compacted with 250 ton AIDA press
working for automotive stamping
in automobile manufacture
in UK
Solution Sugeestion:
3 in 1 decoiler straightener feeder + press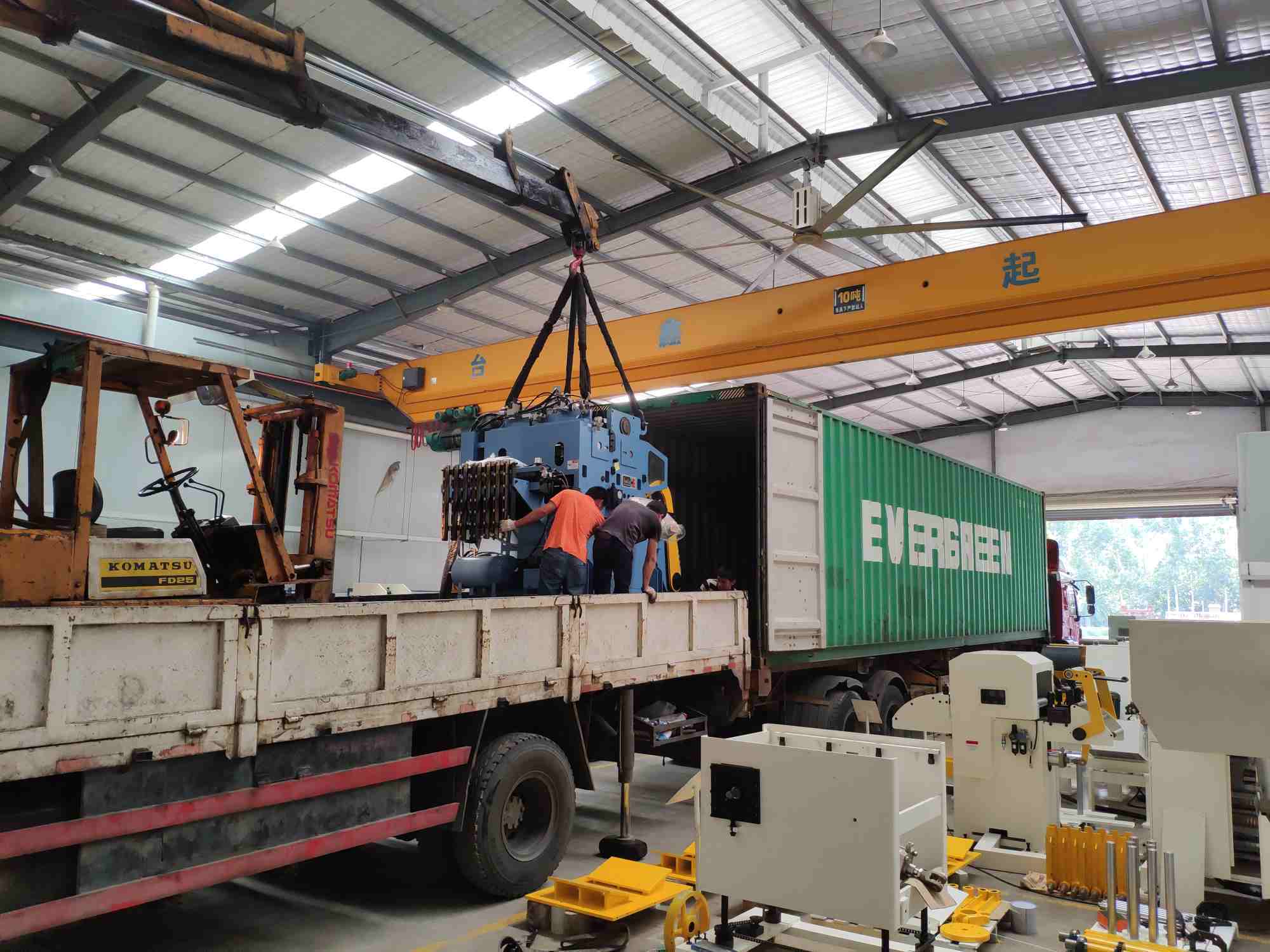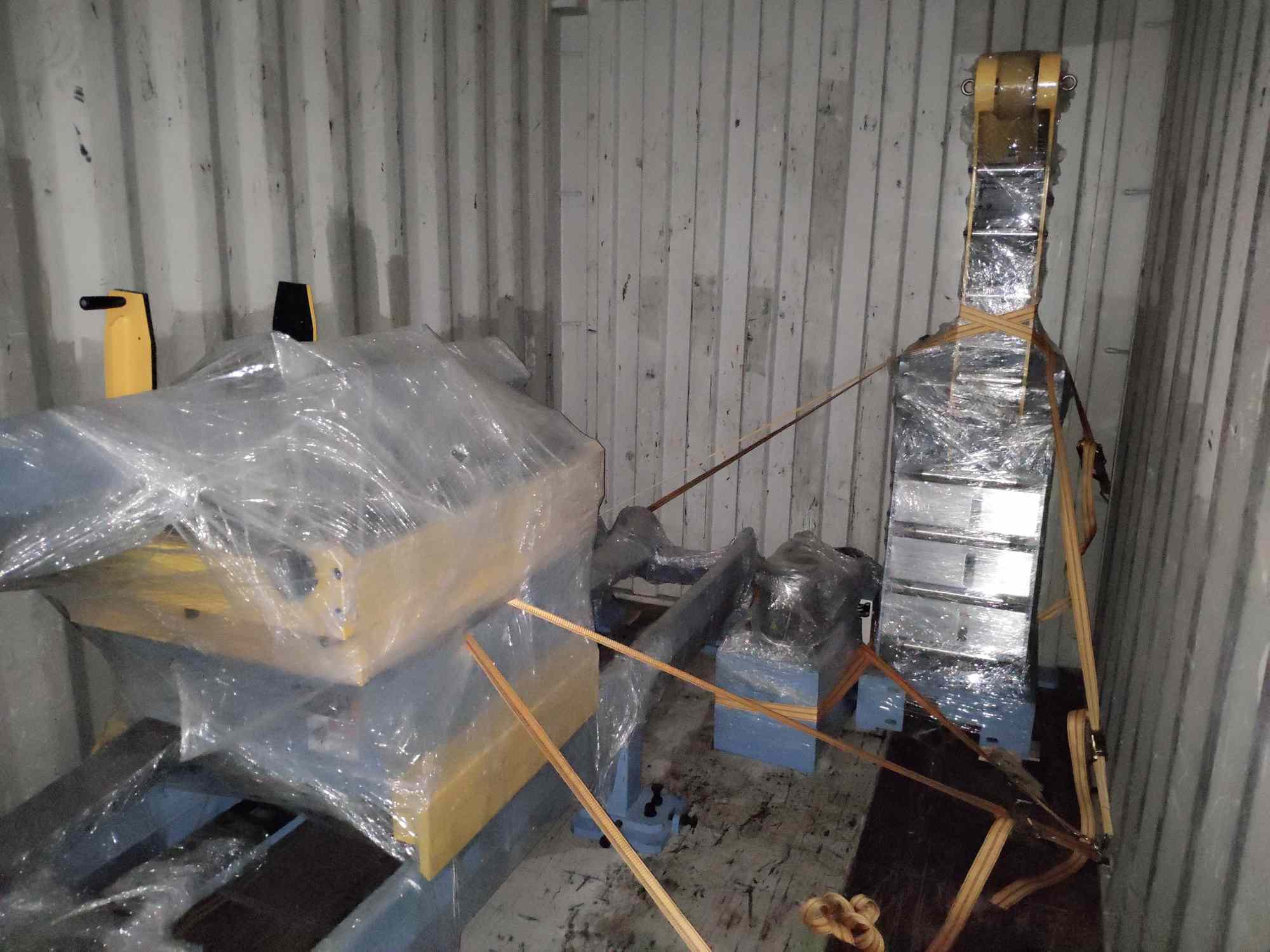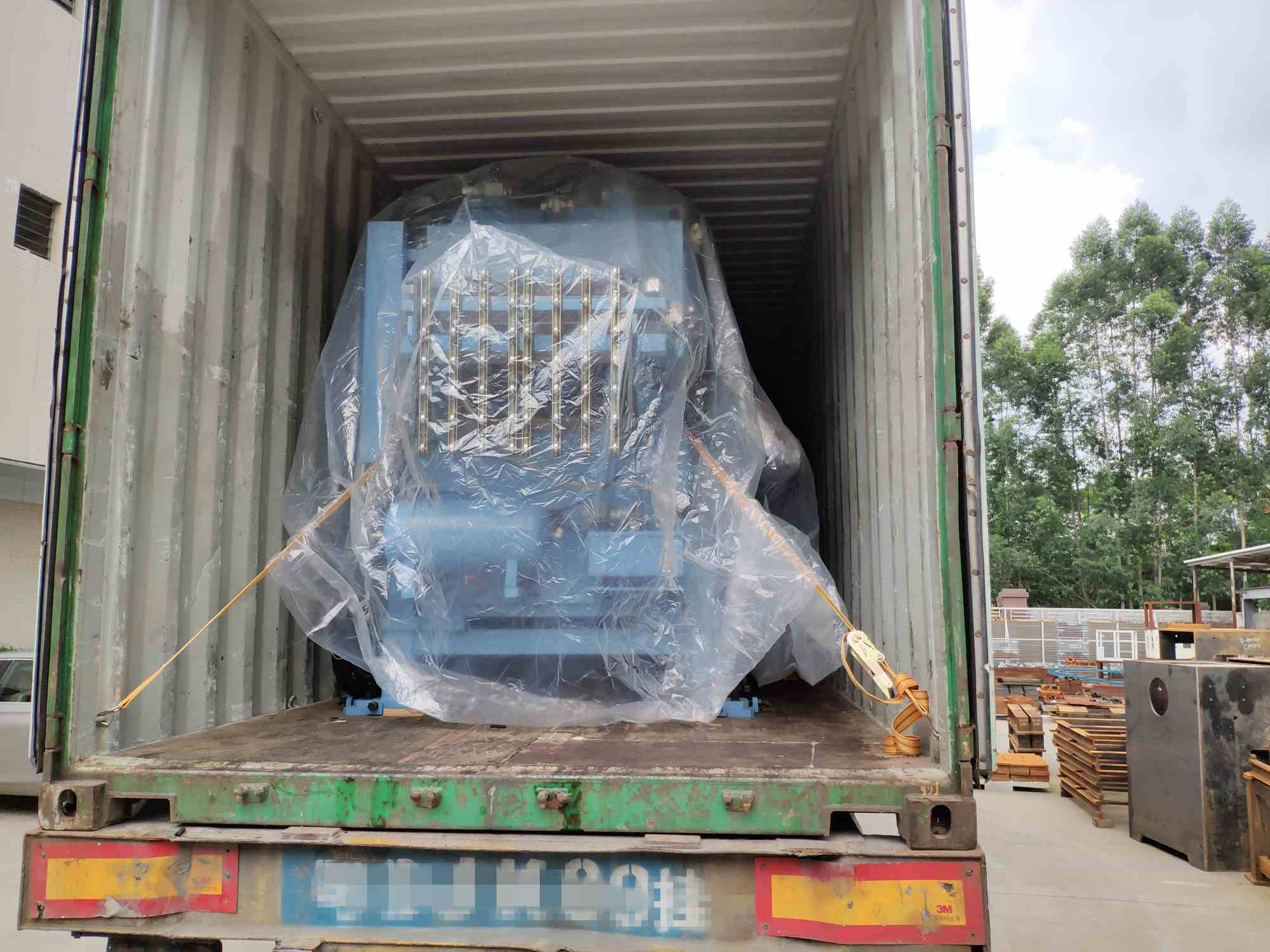 www.hongerjixie.com
We are manufacturer of metal stamping equipment like decoiler, straightener, feeder machine for metal coil handling solution in press room.
Our equipment is for automation feeding system in press room to realize automatic stamping.
The related machines of us are including 3 in 1 unit coil feeder, 2 in 1 uncoiler and straightener machine, single decoiler machine, horizontal uncoiler machine, straightener machine, servo coil feeder machine, mechanical press machine, etc.
Our machines are adopted in automotive stamping manufacturer ( automobile manufacturer), construction metal parts manufacturer, furniture metal parts manufacturer, kitchen ware metal parts manufacturer, costume eyelet ( button) manufacturer, electronic parts stamping manufacturer, etc.
For metal punching / metal stamping / metal pressing cases, we could offer you best solution with whole production line including uncoiler, straightener, servo coil feeder, power press machine and progressive molds. The machines choosing will be according to your metal coil's specification and the technical requirement of your product. Our tooling engineer will design mold for you according to the CAD drawings or samples of your metal parts. After stamping tooling designed, we will know the tonnage and type of mechanical press machine you required and the sized of metal coils you need.
Our machines has been exported to many countries and areas so that if you need to have a inspection of our metal stamping equipment, you may visit our clients' factory under their permission.
Also we will test and do 100% inspection of our machines before shipment.
Your visiting to our factory are warmly welcomed.