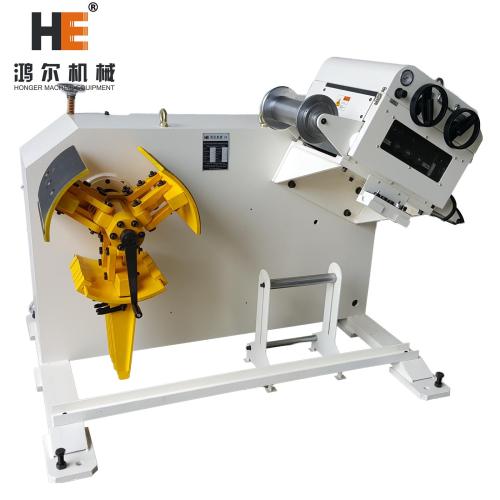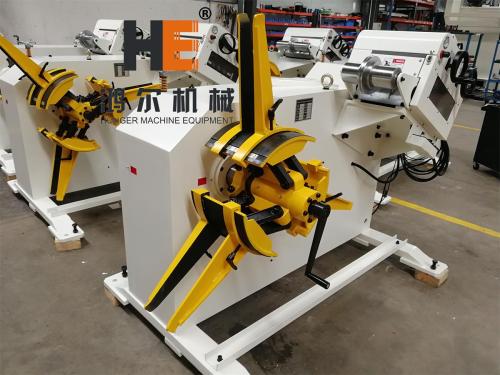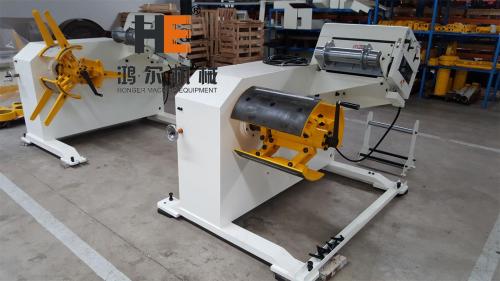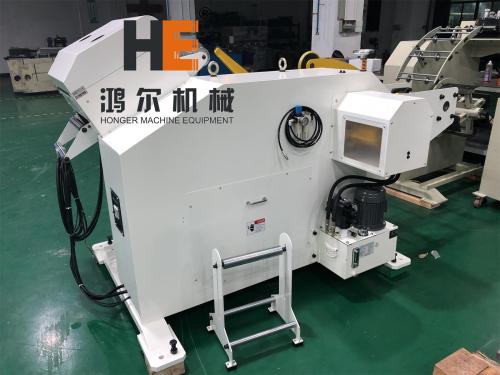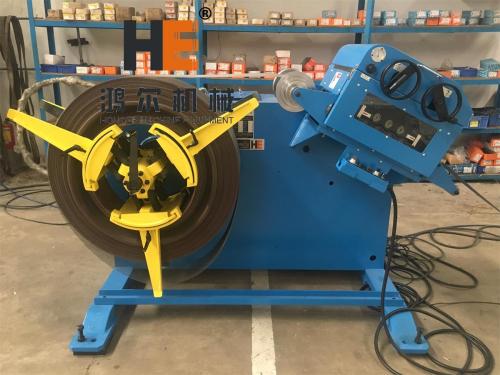 GL-500 2 in 1 Decoiler Straightener Combo machine working with coil feeder and press machine
Item specifics
Function

uncoiler straightener combo machine
Feature

automatic uncoiling and straightening
Name

unwinder and leveler compact machine
Compact

metal coil servo coil feeder machine
Usage

dereeler and straightener combo in press room
attribute

by inverter controlled with press arm
Description
GL-500 Decoiler Straightener Combo Machine For Metal Stamping Line
GL Combined Decoiler Straightener is used in metal stamping operation for decoiling and straightening sheet metal coil from thickness 0.3mm to 3.5mm.
With pneumatic pressure on straightener roller and worm gear adjusting, it can achieve precision straightening performance for many different kind of material.
The combined structure guarantee a synchronization between decoiler and straightener and save work space.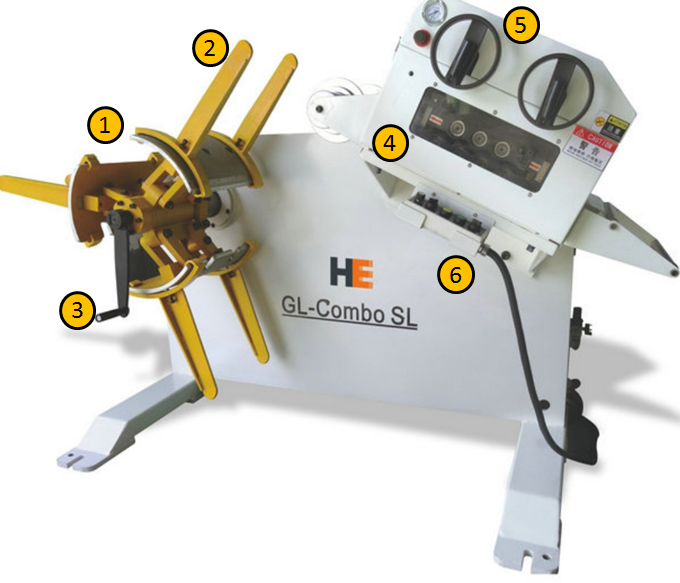 Decoiler Straightener Combo GL-500
1, Decoiler for coil unwinding;
2, Coil keeper to allocate the coil sheet;
3,
Manul expansion, and hydraulic expansion is optional
;
4, Straightener with 7 pcs of roll, 4 pcs on top and 3 pcs on bottom;
5, Worm & gear adjustment, easy to operate and more precision performance;
6, Hand panel to operate uncoiler straightener machine.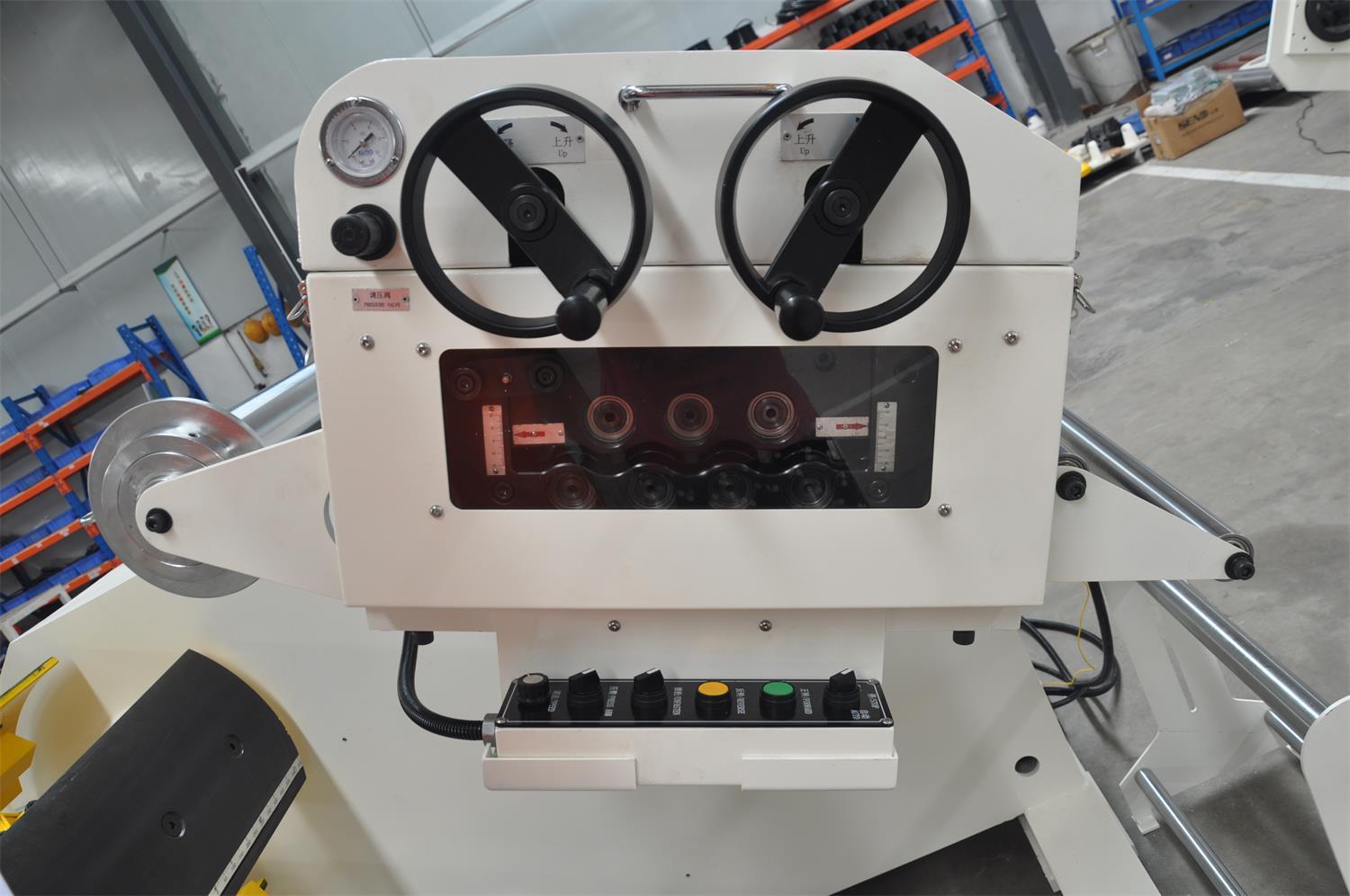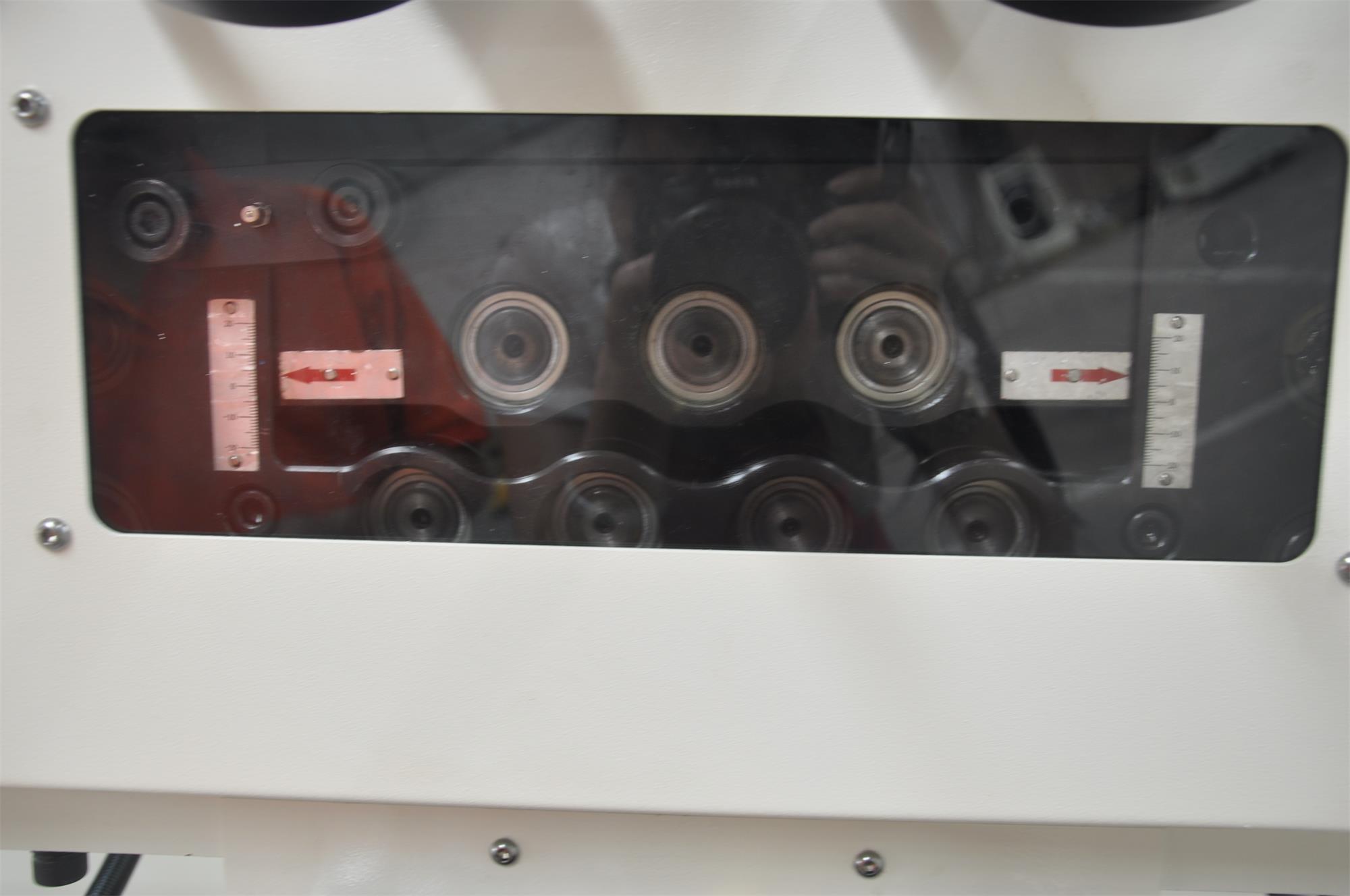 Model

GL-200

GL-300

GL-400

GL-500

GL-600

Coil width(mm)

200

300

400

500

600

Coil thickness(mm)

0.3-3.2

Coil weight(kg)

600

1000

1500

2000

2000

Coil I.D(mm)

460-520

Coil O.D(mm)

1200

Speed(m/min)

15

4 on top / 3 on bottom

Bottm rollers have drive function

Pinch roller

Inlet: 2 / Outlet: 2

Motor(KW)

1

2

2

3

3

Mandrel Expansion

Manul or hydraulic
The decoiler straightener combo GL-500 is suitable for decoiling and staightening the metal coil with width 500 mm and thickness 0.3-3.2mm. The straightener roller is adjusted by worm gear and it equiped with inverter. With the combo structure, the coil decoiling and straightening is highly synchronized and working with high prevision. It is compacted with the feeder machine for press machine in metal stamping line.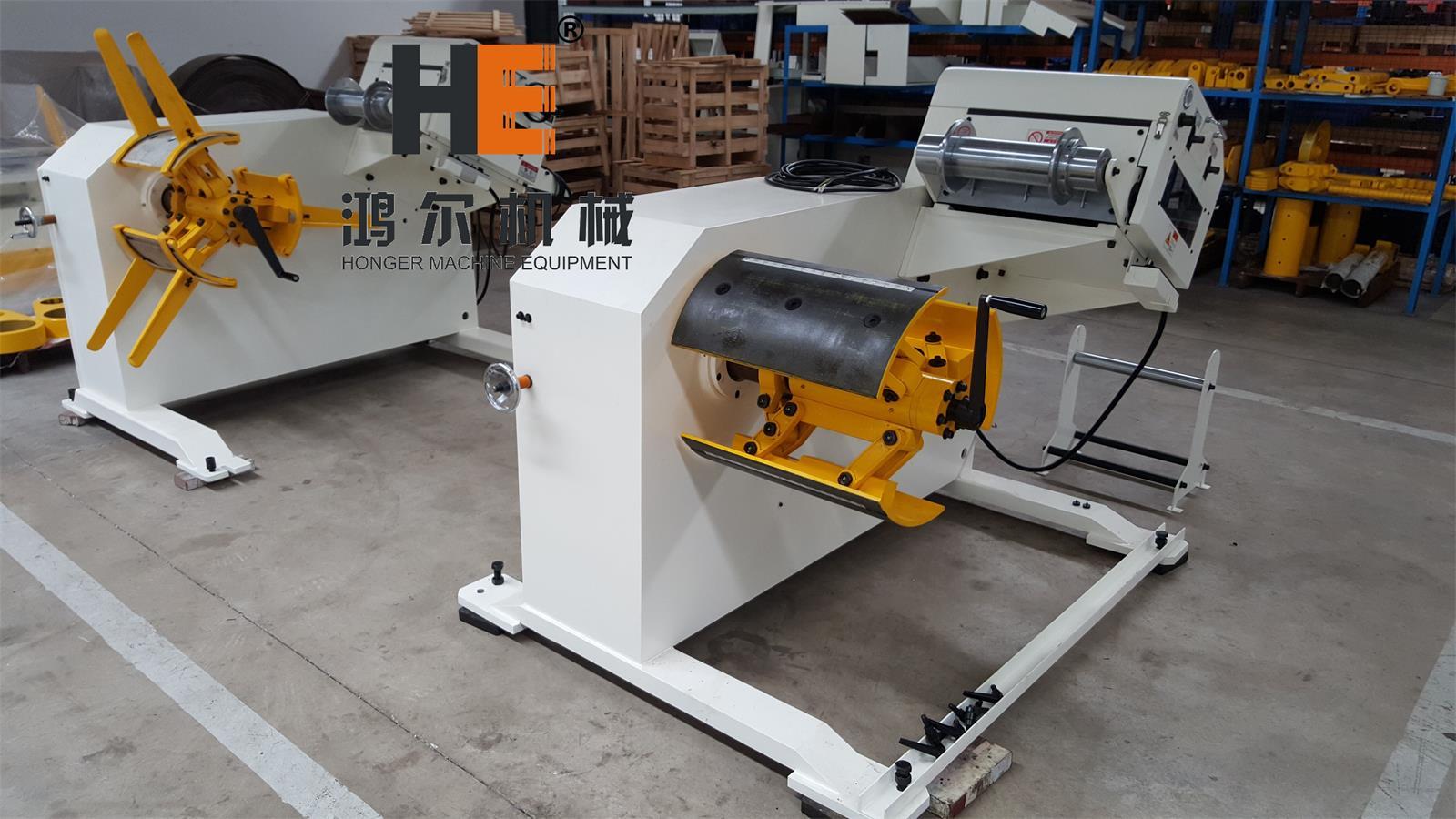 GL-500
GL-500 2 in 1 decoiler straightener machine
exported to Thailand.


Metal stamping solution suggestion:
Uncoiler straightener + NC servo coil feeder + Press